If you are looking to renovate an existing building, or want to build one from the ground up, you're likely to have plenty of ideas in mind. But what you will need, is an architectural designer in Wigan to help you put those plans into action. Without the relevant knowledge, there may be flaws in your thinking. The last thing you want is refused planning permission, right? With the help of our experts, here at RD Engineering, such flaws can be easily rectified.
Our civil engineers in Wigan have 25+ years of industry experience to help you analyse, design and plan the documents you will need to obtain permission from the relevant authorities. Whether you need us to give you advice on how to effectively change the use of your building, or to present the best quality drawings to meet building regulations and to have planning permission accepted, our architectural designers in Wigan have you covered.
If you are looking for a domestic extension, loft conversion, or high quality steelwork design, RD Engineering is your port of call. We often find that our positive relationships with clients see them develop into long term associates, thus demonstrating the hard work and high quality output that our structural engineers in Wigan achieve.
If you feel like you could benefit from our civil engineering in Wigan, then be sure to get in touch with one of our friendly team today. With our office based in Appley Bridge, Wigan, we are placed to partner you with an expert structural engineer in Wigan. To contact us today, give our office a call on 01257 445 010 or fill out our online form and we will get back to you as soon as possible.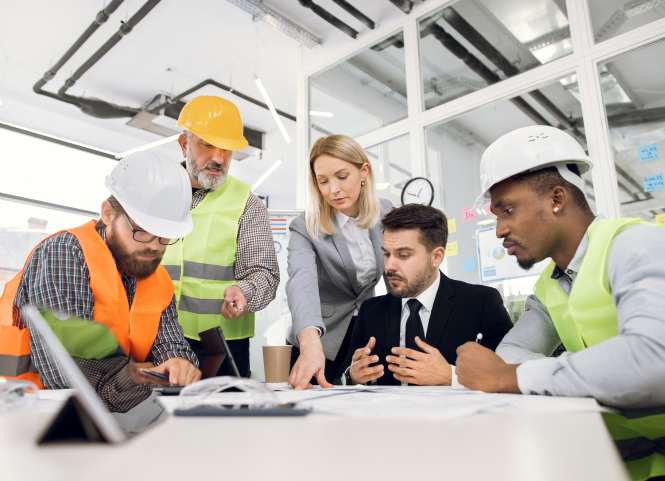 What will Structural Engineers in Wigan do?
Our structural engineers in Wigan can provide a variety of architectural planning and structural engineering services throughout the North West. We're happy to work with clients on both commercial and residential projects, ranging from new builds to conversions and extensions.
Whether you need architectural designers in Wigan to design a computer-aided building plan, civil engineers in Wigan to assess your building's structural safety and recommend specifications, or both, we can do it all at RD Engineering. We always offer competitive prices for our professionally qualified services.
From structural inspections to architectural drawings, we work directly with the customer while also collaborating with local authorities. Our practices always comply with regional and national planning permissions and building regulations to ensure everything meets the highest standards.
When you get in touch with our civil engineers in Wigan, we'll arrange a no-obligation consultation to discuss your requirements in more depth. We're sure that you'll find the structural engineering solution you're looking for amongst our extensive range of services, available across the region.
What is the cost of Structural Engineering in Wigan?
The cost of hiring structural engineers in Wigan depends on many factors. These include the scale of the project and its complexity, and the number of different structural or architectural services you require. For example, an existing structural inspection by our civil engineers in Wigan would cost much less than having our architectural designers in Wigan design a custom building plan for a new construction.
Whichever structural engineering services you need, the team at RD Engineering will always do our best to work within your budget. When we offer a no-obligation quote after your initial consultation, we can provide a transparent breakdown of all the costs so you know exactly what you're paying for.
When you engage our services, you're benefitting from years of industry experience and Masters-level knowledge, so you'll be paying for quality and reliability. If you would like to learn more about our services or receive a quote for structural engineering in Wigan, please contact our team today.
When is a Structural Engineer in Wigan needed?
You might wonder whether you need to hire structural engineers in Wigan or architectural designers in Wigan. While we offer both types of services at RD Engineering, and our civil engineers in Wigan can work alongside other architects or builders on a project, you may only need us for one type of service.
To put it simply, you'll need an architectural designer to design a new building, conversion, or extension with regards to its functionality and appearance. For example, our architectural designers can produce 3D models to help your construction team. On the other hand, you'll need a structural engineer if you're constructing a new building or carrying out refurbishments that require structural alterations.
You'll need a structural engineer in Wigan if your project requires accurate technical specifications for load-bearing structural elements. Our civil engineers can carry out structural inspections for ongoing constructions or existing buildings to identify any problems and make recommendations for how to fix them. This will ensure that your final structure complies with legal safety standards.
Situations, where you'd need structural engineering services, include removing walls or chimneys, modifying windows, doors, or roofs, and converting a loft or adding an adjoining garage. In the case of existing issues such as sagging roofs, cracks in walls, or warped floors, you'll need a structural engineer to assess the extent and cause. You can find out more about our specific services here.
For your
FREE

non-obligation discussion with a member of the RD Engineering team please contact us Below:
Enquire Now & Contact The Team
If you are embarking on a domestic or commercial renovation that requires structural engineering or architectural design input, contact the professionals at RD engineering for your free no obligation advice and quote.
Our Latest News
Find out what we have been up to by reading some of our news, blogs and events.
How structural engineers could help your construction project
If you are in the planning stages of a construction project in Manchester, or any of the surrounding areas in the North West, it's likely that you will need the help of professionals, like structural engineers, to design safe, functional, and long-lasting buildings. Structural engineers specialise in designing strong load-bearing structures. They ensure that everything […]
Read More
Our Clients