An architect, structural engineer, civil engineer, whatever you want to call it, has a huge role to play in the construction of buildings that are occupied by the masses. This is why at RD Engineering our experienced, expert structural engineers in Preston are able to be at your service, no matter how big or small your project is that you have in mind.
We understand that finding the correct and proper way to go about things can be like searching for a needle in a haystack, which is why our team of civil engineers in Preston are here to help. We are able to lend our expertise to assure you that your plans can be achieved in a way that is safe and in accordance with all regulations, so your ideal project can come to life as quickly and efficiently as possible. With the assistance of a structural engineer in Preston, we will give you the assurance you need that your plans will be of sufficient quality and then some!
We are able to tailor our service to your specific requirements, meaning that no matter what project you are looking to take on, we can be by your side until you achieve the end result that you desire. Whether this be needing a hand with our flat conversion project, or even designing the foundations for a new build entirely, by working with our architectural designers in Preston you will be in safe hands.
We use our architectural and planning services to assist you on changing the use of your building or ensuring that it is compliant with any building regulations or planning applications, as an architectural designer in Preston will provide the top quality, detailed drawings that are needed.
So, if you need help with civil engineering in Preston, look no further than RD Engineering! We can share our wealth of knowledge in the field and can immediately get to work in using our experience of structural engineering in Preston to help with your job.
To get in touch with our offices today, give one of them a call on 01257 445 010 you can also give us an email on info@rd-engineering.co.uk or fill out our online enquiry form and a civil engineer in Preston will respond as soon as we can.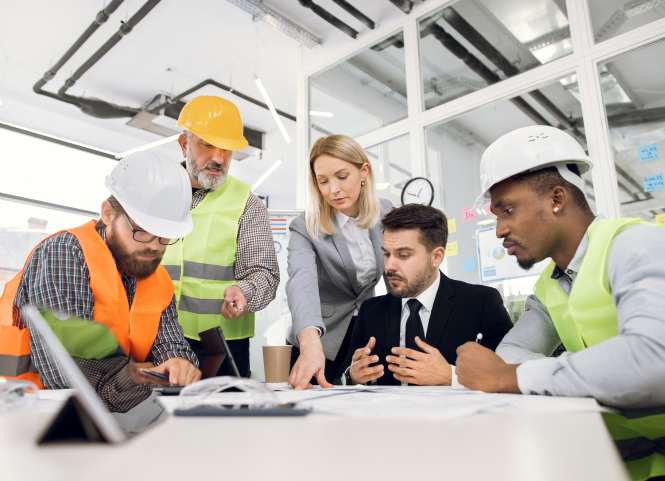 What will a structural engineer in Preston do?
We offer a wide range of structural engineering services and architectural planning services across the North West. If you're looking for structural engineers in Preston, we can work with you to create designs for a variety of extensions, conversions, and new builds – both residential and commercial.
Our architectural designers in Preston can produce computer-aided plans for your development, in line with both your budget and local planning permissions. Whether it's for the foundations, walls, or roof, our civil engineers in Preston can also carry out structural inspections for ongoing or complete projects.
When you get in touch with us, the experts at RD Engineering can arrange a consultation to discuss your project requirements. We'll be happy to help you with any modifications, refurbishments, or new build plans that require structural assessments – and we always offer a competitive quote.
How do I know you are a qualified structural engineer?
When you need the services of qualified civil engineers in Preston, the team at RD Engineering can provide their structural engineering expertise. Our team members have decades of experience in the industry and extensive knowledge, with the academic qualifications to show for it. This includes BSc (Bachelor of Science), BEng (Bachelor of Engineering) and MSc (Master of Science) degrees.
We're also registered with the Institution of Civil Engineers (ICE), a professional industry body with around 95,000 members. Our members are either an Incorporated Engineer as a Member of the Institution of Civil Engineers (IEng MICE), or progressing to Chartered Engineer (CEng) status. A trusted engineer will always be registered with ICE or IStructE (Institution of Structural Engineers).
With a combined 25 years of experience in structural engineering, you can rely on the team at RD Engineering to provide professional structural design and planning services throughout Lancashire.
How do I know your structural engineering in Preston is high-quality work?
As qualified structural engineers in Preston and the North West region, RD Engineering Associates guarantee high-quality work in everything we do. Our team has studied engineering to the Masters level and worked in the industry for many years, gaining the necessary experience to do the job well.
We work with local authorities, including various councils and the Lancashire Constabulary, to ensure that every design complies with Building Regulations. Health and safety is at the forefront of the structural engineering discipline, so we take our engineering projects and inspections seriously.
We're happy to work with other surveyors and architectural designers in Preston, completing small or large jobs to the same high standard. RD Engineering has worked on a variety of structural engineering projects to date, with clients ranging from housing developers to private individuals and builders.
If you'd like to discuss the quality of our services further and learn more about what we can do for your project, get in touch with our civil engineers in Preston today for a no-obligation consultation.
For your
FREE

non-obligation discussion with a member of the RD Engineering team please contact us Below:
Enquire Now & Contact The Team
If you are embarking on a domestic or commercial renovation that requires structural engineering or architectural design input, contact the professionals at RD engineering for your free no obligation advice and quote.
Our Latest News
Find out what we have been up to by reading some of our news, blogs and events.
How structural engineers could help your construction project
If you are in the planning stages of a construction project in Manchester, or any of the surrounding areas in the North West, it's likely that you will need the help of professionals, like structural engineers, to design safe, functional, and long-lasting buildings. Structural engineers specialise in designing strong load-bearing structures. They ensure that everything […]
Read More
Our Clients