Without the help of a professional, a building renovation or a new build can prove to be a tough process – especially if tasked with doing it on your own. This is why at different points, you may need the assistance of our experienced structural engineers in St Helens – here at RD Engineering – to ensure you are on the right path. We can lend our expertise to ensure that you create a building you can be proud of, that functions as required. Our architectural designers in St Helens provide an outstanding customer service, to ensure your project runs smoothly.
RD Engineering's civil engineers in St Helens can assist you with a range of architectural and planning services, including changing the use of a building altogether into something more functional. Or we can help you draw up any relevant documents to help your building meet building regulations and to have planning permission accepted so you can go full steam ahead with your project.
Whether you require a domestic extension to your home, any foundation designs, or a garage or flat conversion, we can appoint a civil engineer in St Helens to give you all the documents you need, to ensure that you get the job done quickly and to a high standard.
Do you feel like RD Engineering could help you in your new build or building renovation? If so, please get in touch with us today and we would love to discuss any enquiries you have with you. We have an office based in St Helens, so we are best placed to get started on your project as soon as possible.
To have an architectural designer in St Helens to work with as soon as possible, give us a call on 01257 445 010 or email info@rd-engineering.co.uk. You can also speak to a structural engineer in St Helens by filling out our online form and we will get back to you as soon as possible.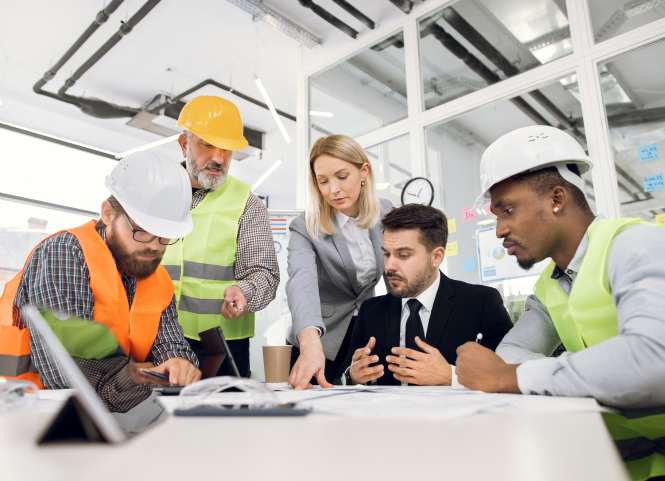 What will structural engineers in St Helens do?
In search of structural engineers in St Helens for assistance with civil engineering projects? Here at RD Engineering, we have a fruitful history of providing civil engineering services in St Helens and the surrounding areas of North West England.
Our civil engineers in St Helens can work with residential and commercial clients on a range of project types, whether you need architectural planning services or structural engineering support – or both! From new builds to redevelopments, we can help.
We work with all kinds of individuals and full teams, liaising with local authorities to ensure that everything is up to standard legally and within your means financially. When it comes to structural engineering in St Helens, we can create computer-aided designs, carry out inspections, and more.
Whichever structural engineering services you need, the RD Engineering team delivers outstanding results every time. From new build plans and extension designs to post-completion assessments and defect analysis, we provide high-quality services and professional expertise at competitive prices.
Get in touch with us for a consultation with our structural engineers in St Helens to learn more.
What is the cost of structural engineering in St Helens?
As you're probably aware, no two structural engineering projects are exactly the same. This means it's unfortunately not possible to create any kind of fixed price list for structural engineering in St Helens. The cost depends on many factors, including how large and complex the project is, and the extent of the services you require when you hire civil engineers in St Helens.
We can provide one or two services or create a bespoke package of every component you need us to cover. Either way, what we do is completely tailored according to your specific requirements, which means that the price is, too. The more comprehensive the resources you require, the higher the final bill will be – but RD Engineering always offers as competitive a quote as possible.
To ensure that you know exactly what you're getting and how much you're paying for each service, we can provide a transparent breakdown of costs for your quote. Our reasonable rates allow us to stay within your budget, while providing the degree-level expertise and years of industry experience necessary to complete your project meticulously yet efficiently.
When is a structural engineer in St Helens needed?
You might be confused about whether you need a civil engineer or an architect, and if your project requires structural engineers in St Helens in particular. We can actually provide both architectural planning and structural engineering services at RD Engineering, whether you need one or both.
Since we have lots of experience collaborating with different crews and contractors throughout all stages of structural engineering projects, we are capable of stepping in whenever you need us.
If you want assistance designing a building with both aesthetics and functionality in mind, such as 3D models of buildings, you'll need architect services in St Helens. If you're building a new structure or making structural alterations to an existing one, then you'll need structural engineering services in St Helens instead. The team of highly-qualified experts at RD Engineering can:
Calculate technical requirements for load-bearing elements
Carry out inspections to assess structural integrity and safety
Diagnose structural defects and recommend reparative action
Whether you hire us to participate in your project from start to finish, for a short while in the middle, or post-completion, our civil engineers in St Helens can make sure that your construction work complies with building regulations and health and safety laws at all times.
For your
FREE

non-obligation discussion with a member of the RD Engineering team please contact us Below:
Enquire Now & Contact The Team
If you are embarking on a domestic or commercial renovation that requires structural engineering or architectural design input, contact the professionals at RD engineering for your free no obligation advice and quote.
Our Latest News
Find out what we have been up to by reading some of our news, blogs and events.
How structural engineers could help your construction project
If you are in the planning stages of a construction project in Manchester, or any of the surrounding areas in the North West, it's likely that you will need the help of professionals, like structural engineers, to design safe, functional, and long-lasting buildings. Structural engineers specialise in designing strong load-bearing structures. They ensure that everything […]
Read More
Our Clients