Designing a building can be both creatively fun and logistically complex, but our structural engineers in Warrington can make the process much smoother. Whether you are starting from scratch or renovating an existing structure, you're likely to need the support of professional Warrington engineers.
From planning permissions to building regulations, there is a lot to consider – which is where our civil engineers in Warrington can lend their invaluable expertise. No matter the level of experience you have or your particular aims, we are happy to work with you to bring your project to life as efficiently and safely as possible.
Civil Engineering in Warrington
Here at RD Engineering, our company has experience of civil engineering in Warrington spanning more than 25 years. Based in Lancashire, we've become experts in providing structural support for projects across the North West region. We work with both commercial and domestic clients to build legally compliant and beautiful structures.
Regardless of the scale of your project, we have the necessary knowledge and experience in the field to see it through from start to finish, or step in at a key stage if you need us to. So, if you're looking for a structural engineer in Warrington to make sure it's safe, the RD Engineering team has you covered.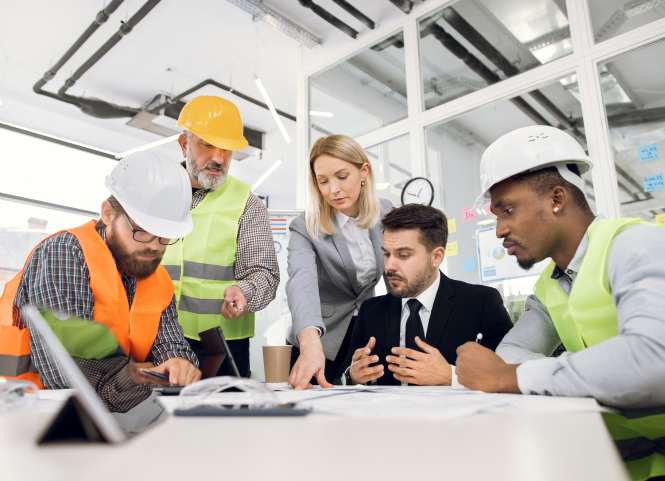 What can our structural engineers in Warrington do for you?
When you hire the specialists at RD Engineering, you can rest assured that our civil engineers in Warrington will go above and beyond to complete your structural surveys to the highest quality. We're proud to offer dedicated services for every client, using our extensive knowledge to tailor our solutions for a stylish and safe result.
We can assist with everything from planning applications to inspections for all manner of structural conversions and new builds. It may be something as simple as knocking through a wall to create an open-plan space, or as complicated as converting an old barn into a modern residence – we've seen it all, and we're sure your project will be successful if we work together.
Contact RD Engineering
RD Engineering is well-placed to provide a selection of services in the North West, including structural engineering in Warrington. Our client-focused approach has earned us a reputation for high-quality hard work, developing and maintaining relationships with customers that soon become long-term associates.
If you would like to find out more about our structural engineering services, send an email to info@rd-engineering.co.uk or scroll down to fill out our online enquiry form, and we'll be in touch. Alternatively, you can give us a call to discuss your project specifications on 01257 445 010.
We look forward to working with you.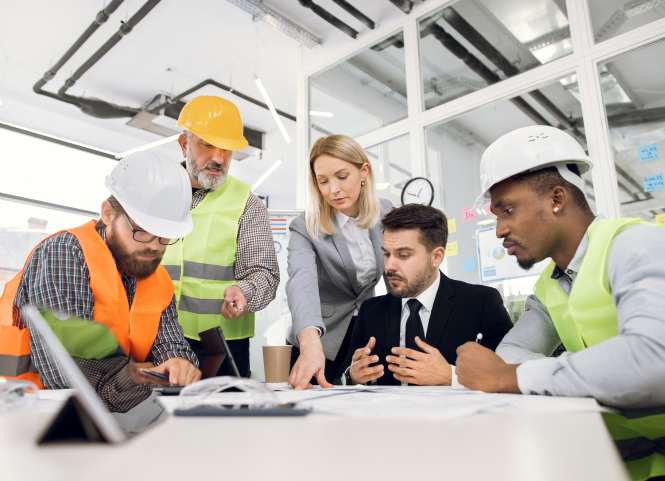 What is the process of structural engineers in Warrington?
If you're looking for qualified professionals to help you with structural engineering in Warrington, you're in the right place. Just get in touch to arrange a consultation with our civil engineers in Warrington and we can get started planning the services that we can provide for your project.
We're used to assisting with a variety of design and engineering ventures throughout North West England, so our team will be more than happy to work with yours. We can step in at any point, whether you need comprehensive assistance from the very beginning or just one particular service partway through. Just tell us what you need and we can come up with an action plan and a quote.
The design and construction process can be a long and complicated one, but at RD Engineering, we aim to keep things going smoothly whenever we take the reins. From residential to commercial, new build to renovation, computer-aided design to structural surveys, we're sure to have the solution you're searching for when it comes to civil engineering in Warrington – so contact us to learn more.
How do I know your structural engineering in Warrington is high-quality work?
Whenever you hire our structural engineers in Warrington, you can be confident that the quality of our work reflects the hard-earned experience and academic qualifications of our team. We bring 25 years of combined industry experience and detailed knowledge from various degrees – including BSc (Bachelor of Science), BEng (Bachelor of Engineering), and MSc (Master of Science) – to every job.
The RD Engineering leaders are also registered with the professional industry body ICE (Institution of Civil Engineers). You'll know you can trust an engineer and their reported qualifications if they have a membership with ICE or IStructE (Institution of Structural Engineers). For ourselves, our team currently includes an Incorporated Engineer who is a as a Member of the Institution of Civil Engineers (IEng MICE), and another progressing towards the status of Chartered Engineer (CEng).
If this isn't enough to convince you that our structural engineering in Warrington is always of the highest standards, feel free to contact our team to discuss our accreditations in further detail.
When is a structural engineer in Warrington needed?
Wondering whether your project needs structural engineers in Warrington or not? Do you need civil engineers, structural engineers, or both? If you're confused about where and when you might need the help of our team, we can provide some examples of times when a structural engineer is needed.
First of all, you're likely to need civil engineers in Warrington for things like site grading, drainage, sewage, retaining walls, erosion control, hydrology studies, etc. On the other hand, you'll more specifically need structural engineers in Warrington for things like construction design and material choices, laying foundations, building load-bearing walls, and making changes to existing structures.
Of course, we offer both structural and civil engineering in Warrington across several areas and disciplines, so don't hesitate to ask us whether we can complete a specific service for you. We're also well-trained in liaising with various crews, contractors, and authorities to achieve an end goal.
For your
FREE

non-obligation discussion with a member of the RD Engineering team please contact us Below:
Enquire Now & Contact The Team
If you are embarking on a domestic or commercial renovation that requires structural engineering or architectural design input, contact the professionals at RD engineering for your free no obligation advice and quote.
Our Latest News
Find out what we have been up to by reading some of our news, blogs and events.
How structural engineers could help your construction project
If you are in the planning stages of a construction project in Manchester, or any of the surrounding areas in the North West, it's likely that you will need the help of professionals, like structural engineers, to design safe, functional, and long-lasting buildings. Structural engineers specialise in designing strong load-bearing structures. They ensure that everything […]
Read More
Our Clients