At RD Engineering, we have over 25 years of experience in civil engineering in Bolton, which has allowed us to provide expert services to clients all around the North West, including Bolton, for a number of years. Each of our clients has been happy with the expertise provided by our structural engineers in Bolton and have always benefitted from our help.
So, what exactly do the civil engineers in Bolton do here at RD Engineering, and how can we help you?
Our architectural designers in Bolton specialise in providing you with the detailed drawings you need to present to the relevant authorities in order to pass building regulations with ease, and so you know exactly what your building will have to look like in order for it to function safely. A specialist architectural design in Bolton is also able to provide the drawings you need to pass your planning application, giving you the best chance of achieving the project of your dreams.
Whatever you have in mind, whether this is a loft conversion, internal wall removal or even a full new build in which the foundations need to be designed to an acceptable standard, we have you covered. Our experience in structural engineering in Bolton over our many years as a business means that you can always expect the best quality of assistance when you reach out to a friendly and knowledgeable civil engineer in Bolton.
At RD Engineering, we have a working office, so to get in touch simply give us a call on 01257 445 010 or fill out our online enquiry form and a structural engineer in Bolton will get back to you as soon as possible.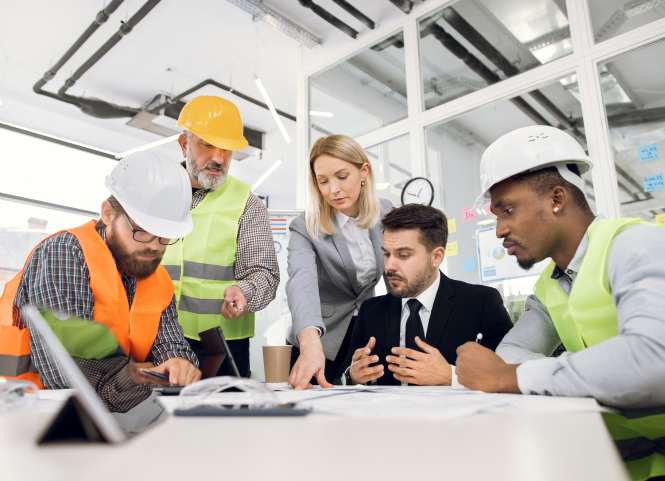 What are the services of a structural engineer?
If you need to modify/remove any load bearing elements of a building, then you will require the services of a Structural Engineer in Bolton.
If the work is purely decorative and no additional loads are being transferred onto your building, then it is unlikely that you will need an Engineer.
Undertaking any work without professional guidance could prove to be potentially dangerous to not only your property but adjoining neighbours. This is especially true if you are making modifications to load-bearing walls or removing chimney breasts – because, in both cases, accurate beam calculations must be made, so that works can be carried out safely.
Unfortunately, we do get instances where clients/builders have installed structural members without the correct design oversight, and in most cases have resulted in the removal and replacement of recently installed members to an approved design.
In addition, whenever a new build/ extension is required, you will need the services of a structural engineer. Similarly, other instances where a structural engineer may be required are when you're adding extensions, particularly when you need to open up an existing external wall to make way for new space. The same philosophy applies to completing structural elements like floors, roofs and foundations.
Does a structural engineer have to visit the property?
It is often recommended that a structural engineer visits the property in question. At RD Engineering, we always prefer our engineers to perform a site visit, so they know exactly what they are working with such as confirming load paths and any on site constraints.
Our Structural Engineers in Bolton look to immerse themselves in the project as much as possible, so they can make clearer, more well-informed decisions throughout.
However, an engineer doesn't technically always have to visit the property. If they are only tasked with evaluating architectural plans, working in conjunction with architectural designers in Bolton, they can view the plans from a remote location and give their opinions, recommendations and thoughts moving forward.
This may be quicker to achieve but has obvious drawbacks. There is only so much that a structural engineer can read from plans and designs, so if the opportunity is there to view the building site in person, then we would much prefer to witness as much as we can.
What is the process for structural engineers in Bolton?
Structural engineers play a multi-faceted and versatile role in the building process. They are the driving force behind many of the amazing structures you see each day and can be a big part of the creation of your building project too.
A civil engineer in Bolton will help to design the building, ensuring it can support the necessary load and deal with adverse weather conditions.
They conduct their business in a way that has safety in mind at all times. Their main aim is to ensure the building is safe for those inside and around for the long term.
Problems can arise throughout the building process, and if a structural engineer is faced with them, they're expected to come up with an effective resolution. This could be by using mathematic equations to assess the foundations or using modern technology to their advantage.
For your
FREE

non-obligation discussion with a member of the RD Engineering team please contact us Below:
Enquire Now u0026 Contact The Team
If you are embarking on a domestic or commercial renovation that requires structural engineering or architectural design input, contact the professionals at RD engineering for your free no obligation advice and quote.
Our Latest News
Find out what we have been up to by reading some of our news, blogs and events.
How structural engineers could help your construction project
If you are in the planning stages of a construction project in Manchester, or any of the surrounding areas in the North West, it's likely that you will need the help of professionals, like structural engineers, to design safe, functional, and long-lasting buildings. Structural engineers specialise in designing strong load-bearing structures. They ensure that everything […]
Read More
Our Clients