While planning and constructing a new building can be an exciting and rewarding project, it's likely that you'll need professional assistance for structural engineering in Widnes. Whether you're working from the ground up or making changes to an existing structure, RD Engineering can help.
Our structural engineers in Widnes can be an invaluable addition to your team when it comes to complying with structural safety laws. We have the knowledge and efficiency to keep your project running smoothly, while ensuring that everything complies with building regulations at all times.
Civil Engineering in Widnes
Between us, our team has over 20 years of experience working on civil engineering projects throughout North West England – including structural engineering in Widnes. Our highly capable engineers help to bring a range of architectural and structural projects to life for a variety of clients.
Whenever you need a structural engineer in Widnes, we're ideally placed to assist you from our base in Lancashire. Regardless of the scale or the level of involvement you require from us, our structural engineers in Widnes will gladly help you to achieve a visually impressive and legally compliant structure that will stay safe and functional for decades to come.
How can our structural engineers in Widnes help?
Choosing RD Engineering for your project guarantees quality. We carry out our detail-oriented work with the utmost proficiency, while always working closely to meet your individual needs. Our specialist engineers tailor our services to suit your specifications, creating a bespoke package.
Architectural plans, structural assessments, building extensions or conversions, domestic or commercial, ad-hoc or start-to-finish – we do it all here at RD Engineering. Whichever specific services you need, a consultation with our engineers will determine how we can help you.
From architectural designs to structural surveys, small and simple to creative and complex – we approach every project with the same dedication to meeting the highest possible standards. Work with our team at RD Engineering and your finished building project is sure to be a success.
Contact RD Engineering
Ready to discover our client-focused civil engineering services for yourself? Get in touch with us to speak to a structural engineer in Widnes about your building project today. Call RD Engineering on 01257 445 010 to arrange a consultation, or email your enquiry to info@rd-engineering.co.uk.
You can also fill out the online enquiry form on this page with some details about your project and the services you're looking for, and we'll be in touch as soon as we can to discuss things further.
Our structural engineers in Widnes look forward to working with you!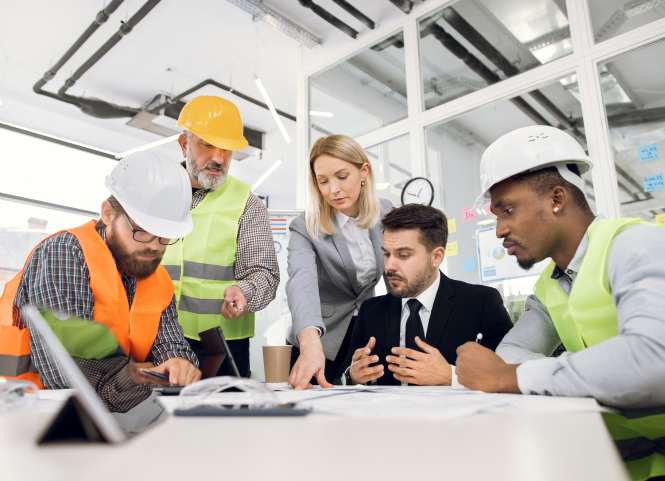 What will structural engineers in Widnes do?
We have many years of experience in helping clients around the North West with various structural projects, structural engineering in Widnes included. Whether it's commercial or residential construction or assessment work, the RD Engineering team has the expertise you need.
When you need architectural planning services or the support of a structural engineer in Widnes, or even both, we can provide the professional guidance your project may be lacking. With the help of our experts, your project can exceed your expectations to become the best version it can be.
Not only do we liaise with our clients at every step, whether as individuals or teams of their own, but we also work with regulatory bodies and local authorities. We ensure that your project stays within your specifications and budget, while complying with all relevant building laws for health and safety.
Whether you need us to create a computer-aided design for a new structure or inspect an existing one to analyse its structural integrity, RD Engineering can deliver. We produce great results every time, and our rates are always competitive.
Contact us for a no-obligation consultation to find out more for yourself!
What is the cost of structural engineering in Widnes?
Since there is no set formula for a structural engineering project, and every structure and client has their own unique needs, it's not possible to provide set prices for these kinds of services. This means we unfortunately are unable to publish an upfront price list for the services we offer.
There are many different elements that can affect the cost of structural engineering in Widnes, such as the size of the structure and the extent of the specialist services you need. As in any sector, the more resources your project requires, the higher you can expect the costs to be.
You might only need one type of straightforward service, like a structural survey, or you might require a full package from computer-aided designs to ongoing structural inspections throughout the entire build. Our services are tailored to match your specific needs, which means the costs are, too.
We always offer competitive quotes at RD Engineering, aiming to provide the work you need in line with your project finance plans. We can also provide a cost breakdown, if required, for total transparency, so you'll know exactly what you're paying for and why.
Bear in mind that you're receiving degree-level expertise and field knowledge gained from a long time working in the industry, and you'll agree that our reasonable rates are worth it.
When is a structural engineer in Widnes needed?
Sometimes it can be unclear whether you need an architect in Widnes or a structural engineer in Widnes – or whether you need both for the same project. As part of our services providing civil engineering in Widnes, we happen to offer both at RD Engineering.
Since our team has collaborated with many different teams and contractors at all stages, we're familiar with providing not just one service or the other, but a combination of both as needed. We can step in as architects or structural engineers in Widnes whenever you require.
If you are constructing a brand new building, or making alterations to load-bearing structures in an existing one, then you're likely to need a structural engineer in Widnes. We can help with technical calculations, inspections and analysis, diagnosing defects and recommending repairs, and more.
If you are designing a building and need help with creating 3D computer models to guide your plans, then you'll most likely need an architect in Widnes for this service – which we can also provide.
For your
FREE

non-obligation discussion with a member of the RD Engineering team please contact us Below:
Enquire Now & Contact The Team
If you are embarking on a domestic or commercial renovation that requires structural engineering or architectural design input, contact the professionals at RD engineering for your free no obligation advice and quote.
Our Latest News
Find out what we have been up to by reading some of our news, blogs and events.
How structural engineers could help your construction project
If you are in the planning stages of a construction project in Manchester, or any of the surrounding areas in the North West, it's likely that you will need the help of professionals, like structural engineers, to design safe, functional, and long-lasting buildings. Structural engineers specialise in designing strong load-bearing structures. They ensure that everything […]
Read More
Our Clients