Switching up the look of a building, or creating one from scratch, is a very exciting time. You are likely to have lots of ideas regarding the design. And this is where our architectural designers in Blackpool can help. We can use our many years of industry experience (over 25 years in fact!) to give you all of the help and specialist assistance you may need, at key points in the process.
By applying their industry knowledge, our civil engineers in Blackpool can offer their input from a structural design standpoint, ensuring that your building is safe and functioning as normal after the project has been complete. Our wealth of knowledge about civil engineering in Blackpool allows us to achieve the best possible outcome.
We will always take your individual requirements into account, providing a bespoke service that ideally fits what you are looking for. Our services include giving you advice on changing the use of a building into something more practical or beneficial. This also includes any drawings you may need to meet building regulations or obtain planning permission. A talented architectural designer in Blackpool from RD Engineering will be able to help!
One of our offices is conveniently placed on the Fylde cost, meaning if you require a structural engineer in Blackpool, we are never too far away to help! So if you would like to make an enquiry or ask for more information about our service, we will gladly lend our assistance. To contact our today, give us a call on 01253 201 485 or email info@rd-engineering.co.uk. You can also fill out our online form and one of our structural engineers in Blackpool will get back to you as soon as possible.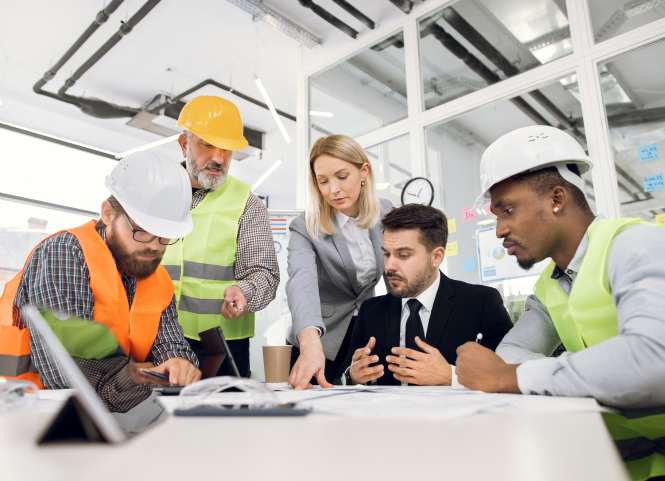 Will a structural engineer always need to visit my property?
The necessity of a site visit by one of our structural engineers in Blackpool varies. We could always use your existing architectural plans if they've been approved already. We are able to lend our advice based on your existing plans, as long as they are detailed and proper.
However, because of the in-depth nature of our service and attention to detail, more often than not we will sanction a site visit to make sure that we know exactly what we're working with. Other companies may wish to rest on their laurels, but we always look to go the extra mile for our clients, treating each task on a bespoke basis as part of our structural engineering in Blackpool service.
What happens once the structural calculations have been completed?
Our team will come and visit your property in order to liaise with the architectural designers in Blackpool. We'll make sure that the structure of your new or existing build is correct, so that you can safely proceed with your project.
After we collate our findings and present them to you, we will then send these documents to be approved by building regulations. Without this, your project will be unable to go ahead due to logistical or health and safety concerns.
You can leave this in our capable hands, as we have the industry experience at our disposal to make sure that our findings will pass building regulations on each and every occasion.
What costs are associated with hiring a structural engineer in Blackpool?
We're sure you'll be pleased to know that hiring one of our civil engineers in Blackpool is cheaper than you think! We understand that you may feel like the costs quickly add up when embarking on your house renovation project, which is why at RD Engineering we're committed to keeping them down.
We're here to convince you that civil engineering in Blackpool is worth it on all accounts. The cost of a structural engineer is dependent on the work that your project requires. If it's small-scale, naturally it will be a cheaper process than a survey for something much larger.
Here at RD Engineering, we prefer to gauge the exact specifications of your project before we offer a price. This gives us the chance to fully evaluate your requirements and offer you a competitive quote that involves no hidden costs. Simply get in touch with our team for an initial discussion today.
For your
FREE

non-obligation discussion with a member of the RD Engineering team please contact us Below:
Enquire Now & Contact The Team
If you are embarking on a domestic or commercial renovation that requires structural engineering or architectural design input, contact the professionals at RD engineering for your free no obligation advice and quote.
Our Latest News
Find out what we have been up to by reading some of our news, blogs and events.
How structural engineers could help your construction project
If you are in the planning stages of a construction project in Manchester, or any of the surrounding areas in the North West, it's likely that you will need the help of professionals, like structural engineers, to design safe, functional, and long-lasting buildings. Structural engineers specialise in designing strong load-bearing structures. They ensure that everything […]
Read More
Our Clients