Constructing a new property, or even renovating an existing one, takes a lot of work. Whether the structure in question is residential, commercial, or built for any other purpose, it can be a complicated process to design and carry out structural alterations successfully.
Consulting civil engineers in Stockport could help to simplify a challenging project. We're well-versed in structural engineering in Stockport and the North West region here at RD Engineering, so who better to turn to for professional architectural and engineering services?
We've been assisting with the completion of a variety of construction projects for over two decades, ensuring our clients are satisfied with their finished structure and compliant with planning permissions and building regulations in Stockport.
Civil Engineering in Stockport
Structural safety and legal compliance are key aspects of any build – as important as the layout and appearance of the structure is, the project won't get very far without Building Control approval. As our team includes both engineers and architects in Stockport, we can assist with both the design of the building and its structural integrity.
With our head office in Wigan, we're ideally located to provide our services throughout Greater Manchester, including Stockport. No matter the scale of the plans, we use our expertise to support both domestic and commercial clients, ensuring that buildings are beautiful, well-designed, and most importantly, safe.
How our Structural Engineers in Stockport can help
When you choose RD Engineering to facilitate your project, you're choosing an experienced business with specialist knowledge and a team of highly qualified, communicative experts. Our clients can be confident in our skills across the board, and rest assured that we'll do our utmost to meet their requirements for structural engineering in Stockport.
Whether you need an architect in Stockport to supply drawings and 3D models, or a structural engineer in Stockport for a single assessment or to oversee your project plans from start to finish, we will be glad to assist you. Regardless of the size of the structure or the complexity of the services required, we always deliver to the highest standard, putting the client first and tailoring our work to suit what's needed from us for each case.
Contact RD Engineering
Our ability to travel anywhere around Greater Manchester and provide client-focused bespoke services makes us a leading choice for civil engineering in Stockport. If you would like to learn more about how we could help with your project, please get in touch with our team to set up a free, no-obligation consultation.
Either call our head office on 01257 445 010 (open 8am–6pm, Monday–Friday), fill out the contact form below, or send your enquiry via email to info@rd-engineering.co.uk and one of our architects or engineers will respond as quickly as possible to discuss your project specifications in more detail.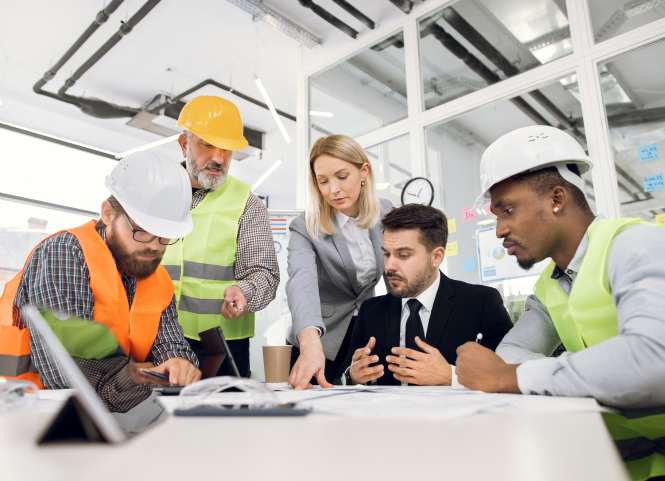 For your
FREE

non-obligation discussion with a member of the RD Engineering team please contact us Below:
Enquire Now & Contact The Team
If you are embarking on a domestic or commercial renovation that requires structural engineering or architectural design input, contact the professionals at RD engineering for your free no obligation advice and quote.
Our Latest News
Find out what we have been up to by reading some of our news, blogs and events.
How structural engineers could help your construction project
If you are in the planning stages of a construction project in Manchester, or any of the surrounding areas in the North West, it's likely that you will need the help of professionals, like structural engineers, to design safe, functional, and long-lasting buildings. Structural engineers specialise in designing strong load-bearing structures. They ensure that everything […]
Read More
Our Clients