There are many creative and logistic challenges involved in designing and constructing new buildings, or making changes to existing structures for renovations. With strict safety regulations and authorisations to consider, it makes sense to contact professional structural engineers in Altrincham.
At RD Engineering, we have helped to complete a variety of projects in the Greater Manchester area and beyond from our base in Wigan. We have plenty of experience with structural engineering in Altrincham, so you can count on us for quality civil engineering and architectural services.
Whether your property is residential, commercial, mixed-use, or anything else, we are confident that our civil engineers in Altrincham can successfully deliver a legally compliant, fully functional, and aesthetically pleasing structure that you are more than satisfied with.
Civil Engineering in Altrincham
With around 25 years of experience between us, working on a wide range of projects across the North West, there's nobody better to entrust with architectural planning and structural safety than the RD Engineering team. We can facilitate your project at any stage to bring your beautiful and structurally stable building to fruition.
From Broadheath to Bowdon, Oldfield to Ashfield, you can call on us whenever you need engineers or architects in Altrincham and any area throughout Trafford and Greater Manchester. No matter the size or the stage of the project, we can step in to offer our extensive expertise and high-quality services at competitive prices.
How our structural engineers in Altrincham can assist you
When you choose RD Engineering to consult on your project, we will put our hard-earned skills to work and develop a bespoke plan tailored to your requirements. Our team of specialists will do everything in our power to ensure that the final result doesn't just meet your expectations, but exceeds them.
Whether you need a one-time service such as a structural survey or require start-to-finish planning and management, you can come to us to guarantee style and safety. Request architects in Altrincham to create drawings and computer-generated models, or structural engineers in Altrincham for structural calculations – we can do it all in one team at RD Engineering.
Whichever service you're looking for, a no-obligation consultation with us can determine what we can do to help you with civil engineering in Altrincham.
Contact RD Engineering
Conversion or construction, architectural or structural, you can make enquiries about either or both when you reach out to RD Engineering to discuss our available services.
Our client-focused approach, hard work, and high-quality results have earned us a reputation for reliability and professionalism, so there's no need to search any further for structural engineers in Altrincham. We're happy to travel to you as needed and work with you on your site.
To speak to the RD Engineering team about your project and arrange a consultation with our civil engineers in Altrincham, give us a call on 01257 445 010. Our head office in Appley Bridge is open from 8am to 6pm, Monday to Friday.
Alternatively, you can email us at info@rd-engineering.co.uk or fill out the enquiry form on this page, and one of our engineers will be in touch as soon as possible.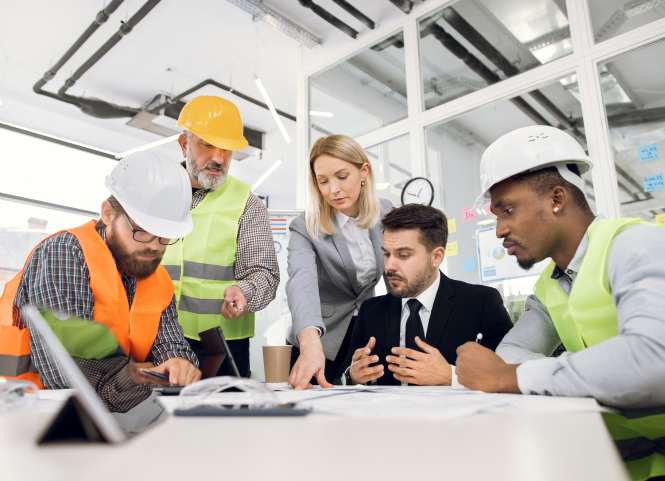 For your
FREE

non-obligation discussion with a member of the RD Engineering team please contact us Below:
Enquire Now & Contact The Team
If you are embarking on a domestic or commercial renovation that requires structural engineering or architectural design input, contact the professionals at RD engineering for your free no obligation advice and quote.
Our Latest News
Find out what we have been up to by reading some of our news, blogs and events.
How structural engineers could help your construction project
If you are in the planning stages of a construction project in Manchester, or any of the surrounding areas in the North West, it's likely that you will need the help of professionals, like structural engineers, to design safe, functional, and long-lasting buildings. Structural engineers specialise in designing strong load-bearing structures. They ensure that everything […]
Read More
Our Clients