Our team of talented and dedicated structural engineers in Liverpool have over 25 years of experience in the field, and it shows. We can offer well-weighed advice, to help you achieve your dream renovation. We understand that the finished building can seem quite a long time away from the initial planning stage, but at RD Engineering we are able to use our knowledge and specialism in the area to give you a streamlined, efficient process that still gets the job done with maximum quality.
Our architectural designers in Liverpool have worked on countless projects to the highest standard over their years in the business, including building new homes from scratch, domestic conversions and flat conversions. So if you are looking for a way to make your home appealing for new buyers when the time comes, or to enhance your own living experience, one of our civil engineers in Liverpool could be of assistance.
We aim to build a positive relationship with our clients that can last a lifetime. At RD Engineering we will always be by your side throughout the whole process, whether you need our help for changing the use of your building entirely or giving you the relevant drawing you need for building regulations or planning applications to put your big ideas into action. Does this sound like something our civil engineering in Liverpool can help with?
If you feel like you could benefit from a structural engineer in Liverpool or would like to find out more, then please feel free to get in touch with one of our team today. We are based in Appley Bridge, Wigan, so we are strategically placed to tell you more about our service if you need an architectural designer in Liverpool.
Be sure to give our office a call on 01257 445 010 or fill out our online form and we will get back to you as soon as possible.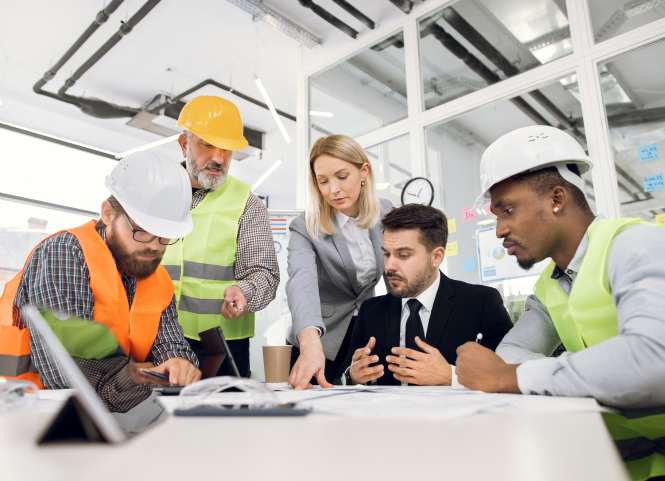 A home inspection company has inspected my building, do I still need a structural engineer?
Such is the importance of a structural engineer; you will want to have their second opinion when evaluating the structure of your property. This could be for an entirely new build or a property renovation that could benefit from an expert outlook.
It's worth noting that a structural engineering inspection and a home inspection are different, so for a full structural assessment, you will want to opt for a structural engineer.
A structural engineer is necessary if altering your property, even if you've had a home inspection company visit first. Their opinion could be crucial in identifying any safety shortfalls with the structure of your property, which will not only decrease its lifespan but put those in the immediate vicinity in danger.
We at RD Engineering always recommend that you utilise structural engineers in Liverpool to provide their expertise on your project. After all, your safety is paramount.
What should I expect from a structural engineer inspection?
With structural engineering in Liverpool, you can expect a thorough inspection from our team – focused on the structure of your project – ensuring that it remains safe throughout its lifespan. We make sure that your building remains standing and strong for as long as possible, including the foundations, walls, and roofs.
Usually taking a couple of hours, one of our experts in structural engineering in Liverpool will evaluate your building plans and/or existing structure to provide their expertise on what should be changed and what can stay the same.
Our architectural designers in Liverpool will provide you with the drawings and calculations you need, so you can pass them onto your chosen building contractor to reference when they start work. This way you're completely sure that you're in safe hands when you trust them with your build.
Our experts in the industry of civil engineering in Liverpool are on hand to help should you require an inspection. Get in touch today for more information.
What structural problems can be handled by a structural engineer?
One of the most popular structural issues that are resolved by a structural engineer in Liverpool is cracks in the walls of an existing structure. If these are found, then the project cannot go ahead until they are fixed. Cracked walls can fundamentally weaken the structure of a building, leaving it susceptible to further damage in the future, should the existing structure come under strained conditions.
Structural issues are usually found with existing buildings. Much like a new build, a structural engineer can treat them as a 'blank canvas' and ensure that it is built to pass any building regulations and remain safe for those that intend to use it in the future.
Whether you're looking to benefit from a structural engineer or civil engineers in Liverpool, be sure to get in touch with RD Engineering today.
For your
FREE

non-obligation discussion with a member of the RD Engineering team please contact us Below:
Enquire Now & Contact The Team
If you are embarking on a domestic or commercial renovation that requires structural engineering or architectural design input, contact the professionals at RD engineering for your free no obligation advice and quote.
Our Latest News
Find out what we have been up to by reading some of our news, blogs and events.
How structural engineers could help your construction project
If you are in the planning stages of a construction project in Manchester, or any of the surrounding areas in the North West, it's likely that you will need the help of professionals, like structural engineers, to design safe, functional, and long-lasting buildings. Structural engineers specialise in designing strong load-bearing structures. They ensure that everything […]
Read More
Our Clients