Starting a renovation on your domestic or commercial property can be a truly exciting time. But for such a project, you might require a helping hand from the structural engineering in Leyland experts, RD Engineering. We have been working in this field for over 25 years and will be happy to help you achieve the building of your dreams.
Our civil engineering in Leyland service is able to offer a bespoke package, tailored to your exact requirements. This ensures that you have the best possible people to work with when mapping out your ideal end point. At RD Engineering we always aim to deliver a service that is personal to your needs, so you know we are always working with your best interests at the forefront of everything we do. One of our team will keep in regular contact with you throughout your project.
A specialist architectural designer in Leyland will lend their expertise if you are looking to change the use of a building entirely or need detailed and accurate drawings to meet building regulations or to obtain planning permission. Our team of experts is wide ranging, with our structural engineers in Leyland also on hand to lend their expertise if needed.
Such is our versatility, our civil engineers in Leyland take on a wide range of projects, no matter how big or small. We know how to achieve the best possible result and have been doing so for a quarter of a century! You can trust us to help you achieve the building you require and desire.
Do you feel you could benefit from a talented civil engineer in Leyland from RD Engineering? If so, be sure to get in touch with our team of experts today. One of our architectural designers in Leyland will be happy to discuss your requirements with you in a FREE, no obligation discussion. Give us a call today on 01257 445 010. You can also fill out our online enquiry form and we will reply as soon as we can.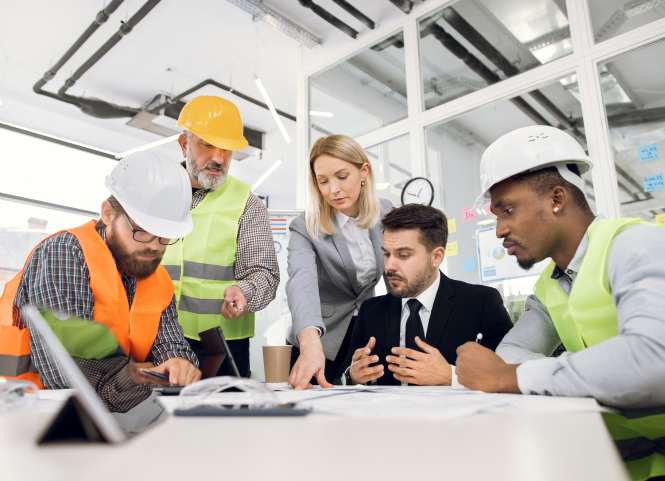 What will structural engineers in Leyland do?
Our 25+ years of experience in assisting clients across the North West puts RD Engineering in good stead for projects involving structural engineering in Leyland. We carry out a range of services in the area, including structural assessments and architectural planning in Leyland.
Whether residential, commercial, or industrial, our structural engineers in Leyland have the know-how you need to complete your project to the highest standards. When you bring RD Engineering on board, you'll benefit from our professional advice and skills only gained through industry experience.
We will liaise with different teams as well as the relevant authorities throughout a project to keep everything running on time, within budget, and in compliance with safety laws.
If you need civil engineers in Leyland for structural inspections, 3D modelling, or on-site project management, we can help. Our rates are always reasonable for the high-quality services you'll receive – so get in touch with our team for an initial consultation today.
What is the cost of structural engineering in Leyland?
As with custom projects anywhere, the cost of structural engineering in Leyland does not have a fixed price. Without knowing the specifications of an individual job to calculate the costs, it's not possible to give a number – so, unfortunately, we cannot provide an upfront pricing list.
There are many factors that can affect the cost of hiring structural engineers in Leyland, the most significant being the scale of your project. The more resources it requires, the more comprehensive civil engineering services you're likely to need, so costs will increase with size and complexity.
If you only require a one-off service, such as a structural survey, the cost of structural engineers in Leyland will be much lower in this case than if you hired us to manage your structural engineering project from start to finish. Whichever bespoke package you create, we tailor the cost accordingly.
Every quote we provide for structural engineering in Leyland is personalised to the client's requirements, however much or little you need from us. We always offer competitive rates and provide transparency through cost breakdowns, ensuring your project stays within budget.
When is a structural engineer in Leyland needed?
Wondering whether your project requires an architect or if it's a structural engineer in Leyland you should be looking for? It can sometimes be confusing to figure out when you only need one or the other, or when you'll need both to work together on the same project.
At RD Engineering, we provide both structural engineering and architectural services in North West England – so whichever you need, we can help. Whether separately or in the same package, we can provide the architectural and structural planning you require.
Need a professional to use computer-assisted design software to produce 3D models for the structure you're designing? Then you'll want to hire an architect in Leyland.
Planning to build a new structure or alter an existing building? You'll need a structural engineer in Leyland to help with structural assessments and technical calculations.
We often collaborate with a range of contractors and industry professionals to bring architectural and structural ideas to life safely and efficiently, providing a combination of these services as and when clients require us to – simply contact us to discuss what you need.
For your
FREE

non-obligation discussion with a member of the RD Engineering team please contact us Below:
Enquire Now & Contact The Team
If you are embarking on a domestic or commercial renovation that requires structural engineering or architectural design input, contact the professionals at RD engineering for your free no obligation advice and quote.
Our Latest News
Find out what we have been up to by reading some of our news, blogs and events.
How structural engineers could help your construction project
If you are in the planning stages of a construction project in Manchester, or any of the surrounding areas in the North West, it's likely that you will need the help of professionals, like structural engineers, to design safe, functional, and long-lasting buildings. Structural engineers specialise in designing strong load-bearing structures. They ensure that everything […]
Read More
Our Clients