Here at RD Engineering, we are proud to state that we can be of assistance to anyone in the North West who needs an expert's helping hand when it comes to civil engineering in Chorley or anywhere else in the region. With over 25 years of experience in the industry as a company, we are well placed to ensure that your big project is completed to the best possible standard.
When working with RD Engineering, our structural engineers in Chorley won't accept anything below our exceptionally high standards. This means your building will not only look the part but will also function efficiently to successfully meet both your requirements and those of all relevant safety standards.
So how do we go about this?
Structural engineering in Chorley from our dedicated team offers an extensive range of services, meaning that we can help more clients than ever before. We can assist with steelwork design, new build homes, flat conversions and garage conversions – to name just a few! This means that the exciting time of making changes to your property can continue full steam ahead with our civil engineers in Chorley by your side!
Our architectural designers in Chorley specialise in a number of areas. Whether you are looking to change the use of your building entirely or need high quality drawings to help your renovation or new build meet building regulations or planning applications, an experienced architectural designer in Chorley will be on hand to help.
Like what you see and want to find out more on how you can benefit from a civil engineer in Chorley? Our team will be glad to discuss any queries you have. If you would like a FREE, no-obligation discussion with one of our experts today, simply give us a call on 01257 445 010 or fill out our online enquiry form for a swift and detailed response from an expert structural engineer in Chorley.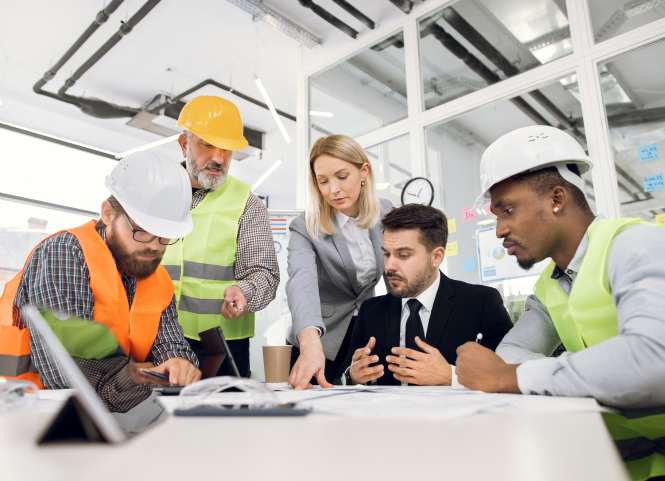 What will structural engineers in Chorley do?
Searching for structural engineers in Chorley? The experts at RD Engineering are happy to provide a range of civil engineering services to clients across North West England, including the Chorley area.
Whenever you need professional architectural planners and structural engineers in this region, our team can help you with any kind of construction project. From design to completion, we can work with your own team on commercial or residential projects, including new builds and extensions.
Do you need architects in Chorley to create computer-aided designs for your building plans? Or civil engineers in Chorley to evaluate your building's structural integrity and make recommendations for safety improvements? Whichever services you require, RD Engineering can produce high-quality results for competitive prices every time – and always in compliance with building regulations.
Not only do we consult directly with you as the customer, but we also collaborate closely with local authorities to ensure that your project meets the highest possible standards. Get in touch with our structural engineers in Chorley today to schedule a no-obligation consultation with RD Engineering.
What is the cost of structural engineering in Chorley?
Since the cost of hiring structural engineers in Chorley varies on a case-by-case basis, it's sadly not possible to provide an upfront price list for our services. There are many different factors that affect the final price of structural engineering in Chorley, including the scale of the project and the type of services you need. The more extensive and complex the resources, the higher the final cost will be.
Whichever civil engineering services you require from us, the RD Engineering team always strive to offer the most competitive quote. We do our best to operate within your budget, and we can give a full breakdown of the necessary costs for transparency, so you always know what you're paying for.
What it all comes down to is that you're paying for our unbeatable knowledge. We bring years of experience in our industry and degree-level expertise to the table, as each member of our team is highly qualified to oversee many aspects of engineering projects. You're guaranteed capability and reliability, so don't hesitate to contact us to receive a quote for structural engineering in Chorley.
When is a structural engineer in Chorley needed?
It can be confusing to know when you need an architect or a civil engineer, and when it's necessary to hire structural engineers in particular. We can provide both types of service at RD Engineering, whether separately or in combination with each other. Our team has lots of experience collaborating with all manner of contractors and crews, so we can step in at any stage of your project as needed.
We can provide architect design services if you need us to produce 3D computer models for your building plans, helping you to design a new building, extension, or conversion that's both functional and aesthetically pleasing. Or, if you're building a new structure or making structural alterations to an existing one, you can make use of our structural engineer services to assess safety and stability.
You're most likely to require a structural engineer in Chorley if you're designing a new structure from scratch, making changes to load-bearing elements within a pre-built structure, or carrying out repairs to a building with structural defects. Whether you need our involvement from start to finish or a one-off inspection and assessment, you can always rely on our structural engineer services.
For your
FREE

non-obligation discussion with a member of the RD Engineering team please contact us Below:
Enquire Now & Contact The Team
If you are embarking on a domestic or commercial renovation that requires structural engineering or architectural design input, contact the professionals at RD engineering for your free no obligation advice and quote.
Our Latest News
Find out what we have been up to by reading some of our news, blogs and events.
How structural engineers could help your construction project
If you are in the planning stages of a construction project in Manchester, or any of the surrounding areas in the North West, it's likely that you will need the help of professionals, like structural engineers, to design safe, functional, and long-lasting buildings. Structural engineers specialise in designing strong load-bearing structures. They ensure that everything […]
Read More
Our Clients