Building or renovating a property is a rewarding challenge, but you're likely to need the professional guidance of qualified structural engineers in Cheshire. Whenever you're making changes to a structure, safety and planning permissions are paramount – and who better to advise you than our highly trained civil engineers in Cheshire?
With the help of our structural engineers in Cheshire, we can turn your creative vision into a reality that stands strong and secure for many years. Regardless of your own level of knowledge in this area, we can take every little consideration into account for you, ensuring that your project reaches completion without a hitch.
Civil Engineering in Cheshire
We work with a range of clients from across North West England at RD Engineering. With over 25 years of experience in civil engineering in Cheshire and beyond, our team has the know-how you need to oversee your structure from initial planning and design through to completion – always maintaining the highest standards of quality and legal compliance.
Our team is well-placed to provide expert assistance when you need a structural engineer in Cheshire to assess its stability. No matter how ambitious your commercial or domestic project may be, we're confident that our accomplished civil engineers in Cheshire can help you to achieve it.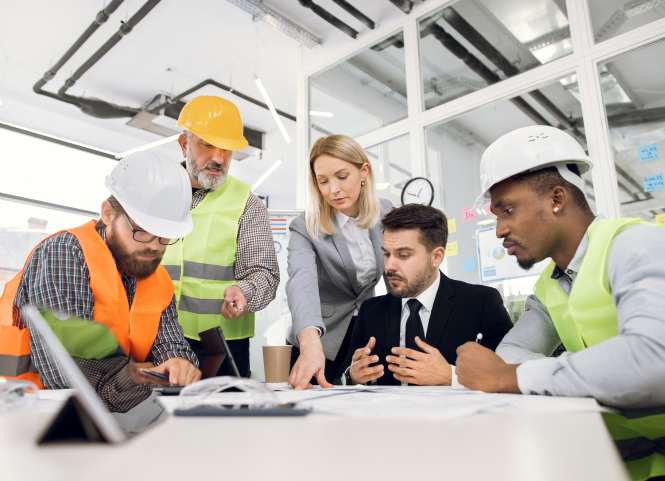 How can our structural engineers in Cheshire help you?
When you work with the team at RD Engineering, we guarantee that our civil engineers in Cheshire will perform to nothing less than the highest standards. We pride ourselves on offering bespoke structural and design solutions, applying our hard-earned industry knowledge in creative ways while meeting building regulations – promising both safety and style.
Whether you're converting a garage or constructing new premises for your business, our specialists will always consult with you to determine the most suitable process. Even if you only need us for a one-off structural assessment in Cheshire, we're more than happy to inspect your building and recommend improvements to bring every element up to code.
Contact RD Engineering
The RD Engineering team is always ready to travel around the North West and deliver our comprehensive services wherever they're needed. When it comes to structural engineering in Cheshire, our history of providing client-oriented bespoke packages has served us well, earning us a reputation for quality and professionalism.
If you believe that you could benefit from our civil engineering services, please get in touch with us. Scroll down and submit an enquiry through our online form, or send an email directly to info@rd-engineering.co.uk. You can also give us a call on these numbers to speak to a member of the team on 01257 445 010.
We look forward to hearing from you.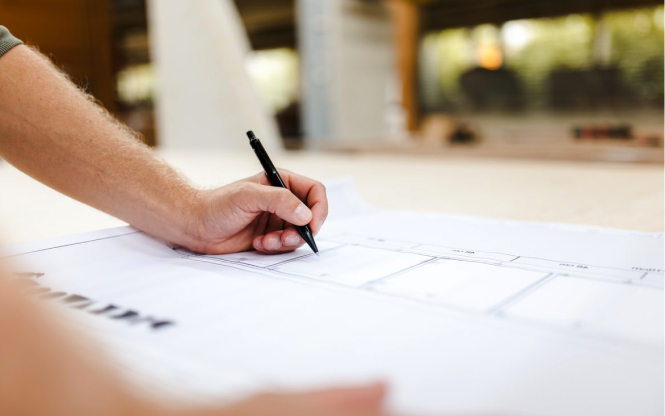 What will structural engineers in Cheshire do?
Need structural engineers in Cheshire to help you with a construction or renovation project? We have a long history of supplying professional civil engineering services in Cheshire and across North West England at RD Engineering, so look no further.
Our team works with clients from both residential and commercial backgrounds on a wide array of projects, including new builds and redevelopments. Whether you need architectural planning or structural engineering in Cheshire, we can help you.
From initial design to final completion, our civil engineers in Cheshire can liaise with you and your own team, plus local authorities and national regulatory bodies, to ensure that your project stays within budget and complies with building laws.
We provide a range of services at RD Engineering, including the creation of computer-aided designs and carrying out structural integrity assessments. Our structural engineers in Cheshire produce excellent results every time, always at competitive prices.
So, whichever structural engineering services in Cheshire you're looking for, get in touch with RD Engineering today. We'll gladly talk through your ideas and options in a no-obligation consultation.
What is the cost of structural engineering in Cheshire?
Every structural engineering project in Cheshire will be different, so the cost of our services will also vary on a case-by-case basis. Unfortunately, this means that we can't publish a set price list for our structural engineering services in Cheshire.
There are too many individual factors that can influence the cost of hiring structural engineers in Cheshire, including the scale of your project and the scope of the services you require us to provide. The larger the enterprise and the more resources you need from us, the higher the costs will be.
You may only need us to perform one service or a few inter-related services at some point during your construction process, or you might want to build a bespoke full package of services that you need us to supply throughout the whole project.
Whatever you need, we completely tailor our work to your specifications, so our prices are tailored, too. However, we always offer reasonable rates and competitive quotes at RD Engineering, no matter how much or how little you need from us.
We'll do our best to provide the work you need within your budget, and we can also provide a transparent breakdown of the costs so you know exactly what's included in your quote. What you'll always be receiving is degree-level knowledge and experience gained from years working in the industry, so you can rely on our capabilities for structural engineering in Cheshire.
When is a structural engineer in Cheshire needed?
Confused about whether your project needs a civil engineer in Cheshire or not? Or whether you need an architect or structural engineer – or maybe both? At RD Engineering, we provide several architectural services as well as structural engineering in Cheshire, so we're fully capable of doing one or the other or a combination of both.
We have plenty of experience in collaborating with various crews and individual contractors at all stages of building projects, so we can step in whenever you want us to, for however long you need us. Our architects can create 3D computer models for planning, while our structural engineers in Cheshire can help you to achieve a stable and safe design.
You're most likely to need our structural engineers when you're building a brand new structure, altering load-bearing elements in a pre-existing structure, or repairing structural defects in an older building. Contact us for structural engineering services whether you need technical calculations, structural inspections, defect diagnostics and repair recommendations, or another similar service.
For your
FREE

non-obligation discussion with a member of the RD Engineering team please contact us Below:
Enquire Now & Contact The Team
If you are embarking on a domestic or commercial renovation that requires structural engineering or architectural design input, contact the professionals at RD engineering for your free no obligation advice and quote.
Our Latest News
Find out what we have been up to by reading some of our news, blogs and events.
How structural engineers could help your construction project
If you are in the planning stages of a construction project in Manchester, or any of the surrounding areas in the North West, it's likely that you will need the help of professionals, like structural engineers, to design safe, functional, and long-lasting buildings. Structural engineers specialise in designing strong load-bearing structures. They ensure that everything […]
Read More
Our Clients