When making improvements to an existing building, or making an entirely new one from scratch, it is best to call on the professionals, right? If you're based on the North West coast, then our team of experienced and knowledgeable structural engineers in Fylde could be exactly who you need to complete your dream project to an acceptable standard.
This could include anything from a new build entirely, to loft and garage conversions in order to make your living space as tailored to your needs and preferences as possible. No matter what way you are looking to switch up your property, RD Engineering are on hand with our civil engineers in Fylde to ensure that the process is all performed in accordance with building regulations and any planning permission documents that you may have to present.
After all, any wrong move here could prove disastrous for the rest of the project, which is why many people in the North West have chosen to work closely with our structural engineering in Fylde team of experts. We can assure you that your project will be completed with regulations and safety in mind. We always tailor our service to your specific requirements, as we understand that each job can vary wildly, allowing our architectural designers in Fylde to demonstrate their industry expertise in a variety of ways.
Here at RD Engineering, we are able to use our specialist knowledge and experience as architectural designers in Fylde in the field of structural engineering design, we can help if you are looking at the logistics in changing the use of a building or need drawings to be approved by building regulations as part of your planning application.
So, if you would like to find out more about how the structural engineering in Fylde experts from RD Engineering can help with your project, then be sure to give our office a call today on 01253 201 485 or email us at info@rd-engineering.co.uk. You can also fill out our online enquiry form and a civil engineer in Fylde will look to respond as soon as possible. We will give you free, no obligation advice and a quote!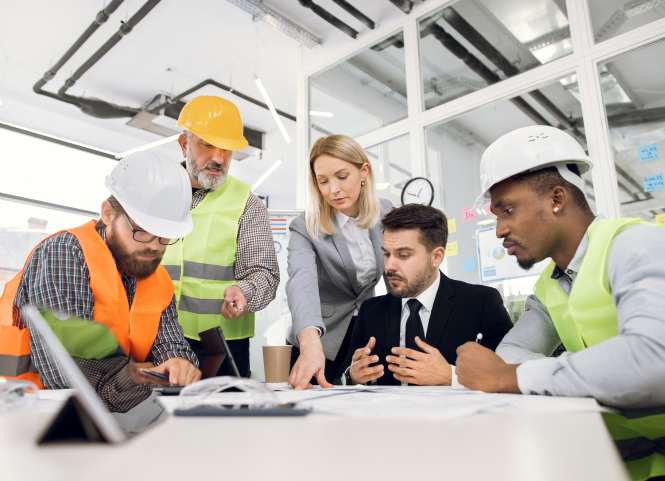 What will structural engineers in Fylde do?
With decades of experience in supporting clients around North West England, our structural engineers in Fylde have the knowledge and skills you need to make your project a success.
From architectural planning to structural engineering in Fylde, our team can help you with a range of projects, whether commercial or residential. You could benefit from our professional guidance through the assessment and improvement of existing structures, or assistance with the design and construction of new ones.
We liaise with both client teams and local authorities to keep the work running smoothly, sticking to your specifications and following the relevant regulations to make sure everything is 100% safe.
So, if you need civil engineers in Fylde to carry out a structural inspection, create blueprints and models with specialist computer-aided design software, or oversee the implementation of building plans, get in touch with RD Engineering.
We offer no-obligation consultations to discuss what you're looking for and how our services can meet your needs – so reach out today to learn more.
What is the cost of structural engineering in Fylde?
Just as there is no one-size-fits-all process for every structural engineering job, there is no fixed pricing formula. There are so many different factors at play that vary from project to project, so the cost of structural engineering in Fylde depends on your specifications.
The scale of the project/size of the structure and the extent of the resources you need us to provide for it will determine the costs of hiring our structural engineers in Fylde. The more comprehensive the services you require, the higher the overall cost will be.
Since we tailor our services to provide as much or as little as the customer needs, every quote is bespoke. Whether you need a one-off inspection or a full package to manage your project from start to finish, we always offer competitive rates at RD Engineering.
We strive to offer exactly what you need within your budget, with the utmost transparency and strong communication throughout. You'll be receiving support from highly qualified experts in the field, which can be invaluable to the success of your project.
When is a structural engineer in Fylde needed?
There's often some confusion over when a project requires the knowledge of a trained structural engineer, and when you require another type of professional, such as an architect.
We provide both architectural and structural engineering services at RD Engineering, either separately or in tandem as part of our civil engineering in Fylde packages.
If you are in the designing stage and need an expert to create 3D computer-generated models and blueprints of your proposed structure, you'll need an architect in Fylde.
If you need help with structural analysis and technical calculations for constructing a new building or making load-bearing alterations to an existing one, you'll need a structural engineer in Fylde.
Our team can step in at any stage of your project to provide either service , or a combination of both – simply let us know what you need. We're familiar with the process of collaborating with other professionals and contractors to achieve your vision in line with all safety laws, whatever the extent of the services you need from us.
For your
FREE

non-obligation discussion with a member of the RD Engineering team please contact us Below:
Enquire Now & Contact The Team
If you are embarking on a domestic or commercial renovation that requires structural engineering or architectural design input, contact the professionals at RD engineering for your free no obligation advice and quote.
Our Latest News
Find out what we have been up to by reading some of our news, blogs and events.
How structural engineers could help your construction project
If you are in the planning stages of a construction project in Manchester, or any of the surrounding areas in the North West, it's likely that you will need the help of professionals, like structural engineers, to design safe, functional, and long-lasting buildings. Structural engineers specialise in designing strong load-bearing structures. They ensure that everything […]
Read More
Our Clients