As creatively challenging and exciting as it can be, to plan and carry out a construction project, it's best to get assistance from the experts when it comes to structural engineering in Lytham St Annes. As highly qualified civil engineers, the team at RD Engineering is well-placed to support you.
Whether you're constructing a building from the ground up or converting an existing property, our structural engineers in Lytham can help. When safety and legal compliance are such important parts of the process, the professional guidance of our civil engineers in Lytham can be invaluable.
Civil Engineering in Lytham
Should you need to assess a structure's stability or develop legally compliant building plans, RD Engineering can provide thorough services at any stage of a construction project. We facilitate many types of commercial and domestic structural developments, helping each client to fulfil their plans.
Whether it's in St Annes on Sea, Ansdell, Fairhaven, or Lytham, our Lancashire-based team offers civil engineering in Lytham St Annes at competitive prices. We'll happily assist with projects of any size along the Fylde coast and throughout the North West, promising quality services every time.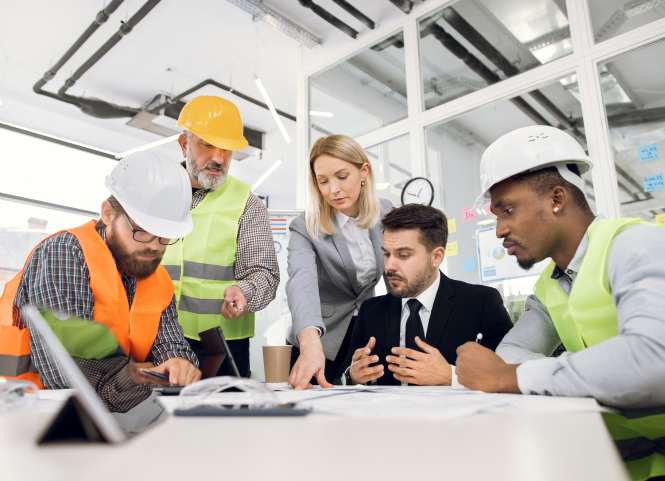 How can our structural engineers in Lytham assist you?
Should you need a civil engineer in Lytham, you can consult our team to benefit from our extensive expertise in all areas of architectural and structural development. We take the individual needs of each client into account, to deliver bespoke civil engineering services in the Blackpool area.
Using knowledge and creativity refined over many years in the industry, we're capable of coming up with unique solutions. Whether you require a one-time structural assessment or start-to-finish support for a project in Lytham St Annes, we'll go above and beyond to provide a five-star service.
Contact RD Engineering
We're no strangers to hard work at RD Engineering, so be sure to contact us whenever you need a structural engineer in Lytham. We provide superior services wherever we go across North West England, and structural engineering in Lytham is no different – we're always happy to take your call.
To speak to our team, please ring 01257 445 010 today. If you would rather provide the information about your venture and let us inform you of your options, you can fill in the form below or email us at info@rd-engineering.co.uk. We'll respond swiftly to organise a free, no-obligation consultation.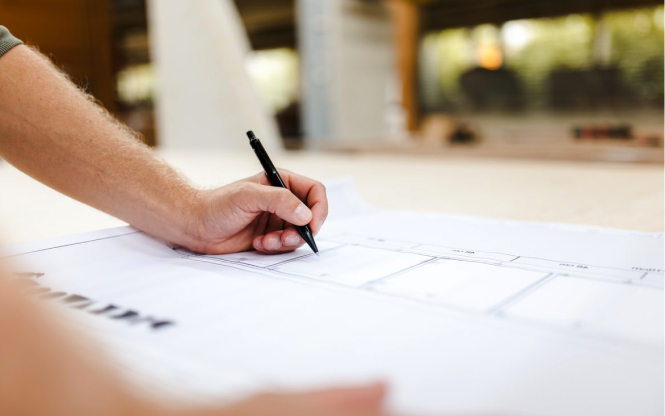 What will structural engineers in Lytham do?
Our structural engineers in Lytham work with clients on a range of residential and commercial project types, drawing on many years of experience providing these services across the North West. Whether it's a new building, an extension, or a conversion, we can help.
If you need architects in Lytham, we can provide computer-assisted designs for your building plans, which will help you with navigating your final budget and any required planning permissions.
When you need civil engineers in Lytham, our team can carry out inspections and complex technical calculations to determine the most feasible options for completing your planned structure safely.
Of course, many building projects require both architectural designers and structural engineers, and you can receive professional guidance from both disciplines in one convenient bundle at RD Engineering. We'll be glad to assist with any new build plans or modifications – so get in touch with our team to discover what we can do for your project.
What is the cost of structural engineering in Lytham?
Unfortunately, there is no price list available for structural engineering in Lytham, as the cost will vary from one building project to the next.
The cost of hiring civil engineers in Lytham will depend on how large and complex the project is – the bigger and more complicated the build, the higher the cost. Conversely, the fewer services and resources you require, the lower the cost will be.
That said, we always do our utmost to provide the structural engineering services needed within budget, providing competitive rates and delivering high-quality work in return for your investment in our capabilities. When you hire our structural engineers in Lytham, you'll be benefitting from the decades of academic training and field experience that our team brings to the table.
When you contact us to discuss your project, we can offer a no-obligation quote for the services you're looking for with a breakdown of costs, so you can make a fully-informed decision on the best way to proceed with your project plans.
When is a structural engineer in Lytham needed?
While we provide services as both architects in Lytham and structural engineers in Lytham, not all building developments need both services at the same time. So, when should you hire an architect, and when should you hire a structural engineer?
You'll need an architect in Lytham if you want to design a building or renovation with a larger focus on its appearance. For example, architectural drawings and computer-generated 3D models can help you to visualise your design and the feasibility of its construction.
When it comes to the construction itself, it won't be possible to erect a new building or make modifications to load-bearing components without the assessment of a civil engineer in Lytham. Whenever you require a structural inspection of existing elements, or need an expert to complete calculations that determine the correct building materials and procedures for your structure, you should contact our structural engineers in Lytham for assistance.
Whichever services you may need, to whichever extent, we're sure that we can create a package tailored to your specifications. Please fill out our enquiry form on this page to arrange a no-obligation consultation with the RD Engineering team and find out more about our services.
For your
FREE

non-obligation discussion with a member of the RD Engineering team please contact us Below:
Enquire Now & Contact The Team
If you are embarking on a domestic or commercial renovation that requires structural engineering or architectural design input, contact the professionals at RD engineering for your free no obligation advice and quote.
Our Latest News
Find out what we have been up to by reading some of our news, blogs and events.
How structural engineers could help your construction project
If you are in the planning stages of a construction project in Manchester, or any of the surrounding areas in the North West, it's likely that you will need the help of professionals, like structural engineers, to design safe, functional, and long-lasting buildings. Structural engineers specialise in designing strong load-bearing structures. They ensure that everything […]
Read More
Our Clients