At RD Engineering, we have overseen many projects during our 25 years as a company, with our civil engineering in Lancaster expertise helping many clients put the plans in place to construct their ideal building. Throughout the whole of the North West, we have worked on ambitious projects, made achievable thanks to the expertise of our team. We have talented architectural designers in Lancaster on board to assist with the initial planning and design phase, as well as civil engineers in Lancaster to oversee your project every time they are called upon.
Every RD Engineering structural engineer in Lancaster, has vast experience. Working on everything from loft conversions to home extensions, new builds to changing the use of an existing building entirely – we have you covered! Our solutions are tailored to you, and with the help of a specialist architectural designer in Lancaster, you can sail towards the end result quickly and smoothly. Our specialists can help change of the use of the building, as well as creating highly detailed drawings that will help your structure pass planning applications and meet building regulations.
Looking for major work to be completed on your building, domestic or commercial? If so, then our structural engineers in Lancaster will be close by! They can help with flat conversions, foundation design and steelwork design and many more aspects of engineering to ensure your building meets all your requirements.
Want to find out more about structural engineering in Lancaster from RD Engineering? We'd love to hear from you today for a FREE, no obligation discussion regarding your specifications for a bespoke service. Give us a call on 01253 201 485 or fill out our online enquiry form and a civil engineer in Lancaster will gladly be of assistance.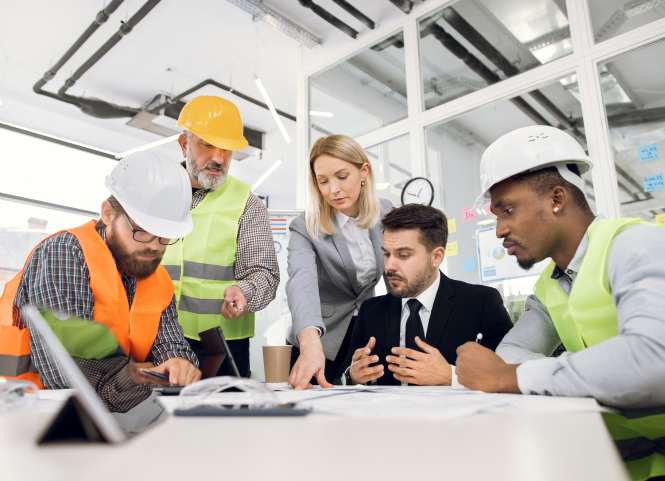 What will structural engineers in Lancaster do?
We provide architectural and civil engineering services across Lancashire and the North West, including structural engineering in Lancaster. Whether it's a domestic project or commercial development, a completely new build or a conversion, we'll happily work with all kinds of clients.
Should you need trained civil engineers in Lancaster to assist with the safety specifications of your structure, or architects in Lancaster to design computerised building plans, the RD Engineering team is more than qualified to provide these services for you – and we'll always offer a competitive quote.
We work closely with every customer and the relevant authorities for each project, taking everything from the client's budget to legal planning permissions into account. We also carry out professional structural inspections in Lancaster for properties that require an assessment for structural defects.
To schedule a consultation with our structural engineers in Lancaster, with no obligation to proceed after our initial discussion, get in touch with RD Engineering today. We're confident that you'll find the solution you're searching for among our services, which we execute to the highest standards.
What is the cost of structural engineering in Lancaster?
Unfortunately, it's impossible to provide a set price or upfront estimate for structural engineering in Lancaster, because there are many factors that influence this cost. The type, scale, and complexity of the project, plus the extent of the resources you require, will affect the cost of civil engineering in Lancaster. The more comprehensive the services and level of customisation, the higher the quote.
However, we always supply a no-obligation quote at a reasonable rate according to the services you require. Our team works as transparently as possible to break down the costs in co-operation with your budget, so you'll never be paying extra for a service you don't need. What you are paying for is the many years of experience and degree-level knowledge that qualifies us to oversee your project.
Whichever services you might need, you can contact our structural engineers in Lancaster using the details on this page to discuss your specifications and receive a quote with an estimate of the costs.
When is a structural engineer in Lancaster needed?
To those not familiar with the various schools of engineering and architecture, you might be unsure when you need an architect and when you need a structural engineer in Lancaster. We do offer services from both, but they aren't always required at the same time, or from the same providers.
At RD Engineering, we're well-versed in collaborating with architects, builders, and contractors as part of a larger crew. If you want us to help you design a new building or extension, such as creating a 3D computer model that combines functionality and aesthetics, you'll need our architect services.
If you're carrying out extensive construction work that involves altering load-bearing elements and requires compliance with building regulations, that's when you'll need our structural engineers in Lancaster. We can inspect ongoing construction or existing structures to identify defects and fixes, or assist from the start to calculate your project's technical specifications before construction begins.
For your
FREE

non-obligation discussion with a member of the RD Engineering team please contact us Below:
Enquire Now & Contact The Team
If you are embarking on a domestic or commercial renovation that requires structural engineering or architectural design input, contact the professionals at RD engineering for your free no obligation advice and quote.
Our Latest News
Find out what we have been up to by reading some of our news, blogs and events.
How structural engineers could help your construction project
If you are in the planning stages of a construction project in Manchester, or any of the surrounding areas in the North West, it's likely that you will need the help of professionals, like structural engineers, to design safe, functional, and long-lasting buildings. Structural engineers specialise in designing strong load-bearing structures. They ensure that everything […]
Read More
Our Clients