From architectural designs to structural calculations, building a new structure or altering a pre-existing one is a complex process with many different stages. Since safety should be at the forefront of all considerations, you could benefit from the expertise of structural engineers in Cumbria.
Based in North West England, with plenty of experience in completing various types of projects across the region, you can call upon the team at RD Engineering to provide our services even up towards the Scottish border, including structural engineering in Cumbria.
We're confident that when you contact us for assistance – whether it's regarding a domestic property, commercial building, or other types of properties – our civil engineers in Cumbria can deliver a functional, safe, and visually striking structure that exceeds your expectations.
Civil Engineering in Cumbria
Should you need the insight of engineers or architects in Cumbria to guide your construction or alteration project, we believe that RD Engineering is the best company for the job. We have about 25 years of hard-earned knowledge and hands-on skills to back this up, so you can involve us at any stage to steer your project in the right direction.
From Kendal to Carlisle, Whitehaven to Appleby-in-Westmorland, we can cover any area within Cumbria at competitive prices. We don't just operate between Lancashire and Cheshire – our team can work with yours wherever you prefer, and travel to your site further north whenever you need us to oversee ongoing work in person.
How our structural engineers in Cumbria can help you
Once you choose RD Engineering as consultants for your upcoming or ongoing project, we will jump right in to discover where our abilities can be put to best use, applying our highly developed skillsets to create a customised plan that's tailor-made to meet your requirements. We always do everything we can to ensure that we deliver exceptional results.
No matter how comprehensive the services you need, whether it's fully start-to-finish or an ad hoc endeavour, our contributions will involve the same high level of diligence and quality of work. Should you require architects in Cumbria or structural engineers in Cumbria, we can conveniently offer either or both in one place here at RD Engineering.
Whichever you may be interested in, we can discuss what we can do for you through a consultation for civil engineering in Cumbria.
Contact RD Engineering
Renovation or construction project, structural services or architectural – we can provide assistance in most cases, so don't hesitate to make enquiries with RD Engineering.
With a dedication that puts client needs first, we do far more than just meet the minimum standards, always looking for new ways to improve. You can have full confidence in our capabilities when you trust us to be your go-to structural engineers in Cumbria.
To discuss your requirements with our civil engineers in Cumbria in a no-obligation consultation, please call our headquarters on 01257 445 010 or our Blackpool branch on 01253 201 485. You can reach us between 8am to 6pm from Monday to Friday.
Alternatively, you can send us an email at info@rd-engineering.co.uk or submit a message with your details through the enquiry form below, and we'll get back to you.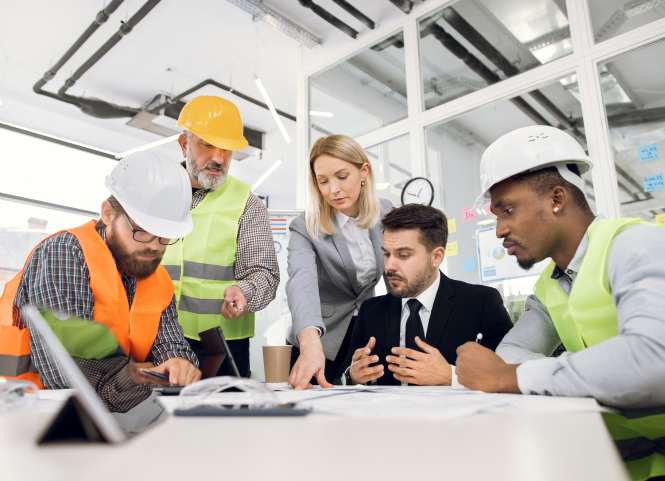 For your
FREE

non-obligation discussion with a member of the RD Engineering team please contact us Below:
Enquire Now & Contact The Team
If you are embarking on a domestic or commercial renovation that requires structural engineering or architectural design input, contact the professionals at RD engineering for your free no obligation advice and quote.
Our Latest News
Find out what we have been up to by reading some of our news, blogs and events.
How structural engineers could help your construction project
If you are in the planning stages of a construction project in Manchester, or any of the surrounding areas in the North West, it's likely that you will need the help of professionals, like structural engineers, to design safe, functional, and long-lasting buildings. Structural engineers specialise in designing strong load-bearing structures. They ensure that everything […]
Read More
Our Clients