Looking for expert advice or professional assistance with structural engineering in Poulton? With building regulations and planning permissions to take into account, entrusting these aspects of your project to trained engineers like the RD Engineering team could take some stress off your shoulders.
Our civil engineers in Poulton will gladly work with you to bring your architectural vision to life without ever compromising on safety. We have the time-honed experience and efficiency required to take your project from initial planning to completion as swiftly and securely as possible.
Civil Engineering in Poulton
With more than two decades of experience working with a range of clients across the North West, from Poulton, Cheshire to Poulton-le-Fylde, Blackpool, you can be confident in our structural engineering services. We help to bring all kinds of domestic and commercial projects to fruition.
From our base in Lancashire, RD Engineering is ideally positioned to provide civil engineering in Poulton. No matter how big or small your project is, or which stages you require our involvement for, we'll be glad to support you in developing a safe, compliant, and visually stunning building.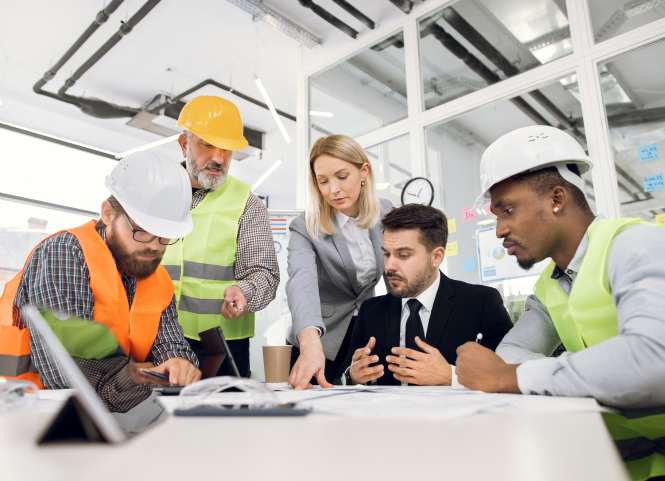 What can our structural engineers in Poulton do to help?
When you choose RD Engineering for your architectural and civil engineering needs, you can be sure that our structural engineers in Poulton will carry out thorough and high-quality work. We tailor our services to provide a customised solution for every client, meeting your individual specifications.
Our civil engineers in Poulton are experts in combining architectural style and structural safety. From ad-hoc structural inspections to complete design projects, our team takes a bespoke approach to each task, applying our comprehensive knowledge to deliver the best possible performance.
Contact RD Engineering
Ready to get in touch with our civil engineers in Poulton for skilful and customer-focused services? We're able to travel around the North West to wherever we're needed, so don't hesitate to give us a call on 01257 445 010 if you would like us to assist you with structural engineering in Poulton.
Alternatively, fill out the form at the bottom of the page to submit an enquiry, or send us an email at info@rd-engineering.co.uk with the details of your project. We'll respond to your queries as quickly as we can, and arrange a no-obligation consultation to discuss your requirements further.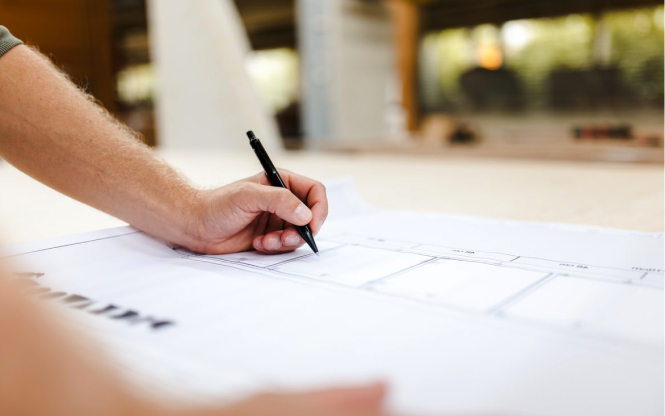 What will structural engineers in Poulton do?
Do you need structural engineers in Poulton to join your team for a building project? Whether you're constructing a new build or renovating an existing property, we have 25 years of experience in providing civil engineering services across North West England.
Structural engineering in Poulton involves working with clients on a variety of projects, including residential and commercial structures, using our in-depth knowledge to deliver a well-designed and structurally safe building. Whether you need architectural planning in Poulton or the guidance of a structural engineer, we can offer both here at RD Engineering.
Whenever you need civil engineers in Poulton, you can call on us to carry out site inspections, recommend safe building methods and materials, and even design building plans using 3D computer modelling software. Whichever specific resource you need from us, or if you require a combination of services, we are happy to provide a bespoke service – and always for competitive prices.
Communication is key to every project's success, so we work as closely as possible with each customer and their team to achieve an initial design and final result that not only meets but exceeds their expectations, while liaising with local authorities and regulatory bodies along the way.
To arrange a free consultation for civil engineering in Poulton, you can contact us by phone, email, or enquiry form and we will get back to you as soon as possible to discuss your project in Poulton.
What is the cost of structural engineering in Poulton?
The custom nature of construction projects means that it's not possible to provide set prices for a particular service without knowing more about your requirements. The cost of structural engineering in Poulton depends on a range of different factors, and can only be determined by the specifications of the individual case.
However – as with any type of bespoke project in any industry – the larger and more complex the planned structure is, the higher you can expect the associated costs to be, as it will require more extensive resources to complete to the appropriate standard.
Maybe you only need one service from us, such as a structural survey, or maybe you require several inter-related stages, such as architectural design assistance at the start and a structural inspection partway through. Perhaps you need a bespoke package of services that you need from us from the start to the finish of your project.
Whatever the case may be, the RD Engineering team always works to supply exactly what's needed in the most efficient and economical way. In exchange for our competitive quotes, you'll be benefitting from years of industry expertise and field experience, providing high-quality services with a transparent breakdown of costs available.
Contact our professional structural engineers in Poulton for work you can rely on, that complies with your budget without compromising on quality.
When is a structural engineer in Poulton needed?
Wondering if the project you're planning needs an architect or a structural engineer in Poulton? If you don't have much experience with building design and construction, you might not know which aspects require which type of professional insight, or whether both are needed.
Fortunately, RD Engineering provides both architectural planning and structural engineering services – so whether you need one or the other, or both at the same time, we can provide the specialist knowledge you need for multiple stages of your building project. We're well-versed in collaborating with different teams, contractors, and local authorities at every stage of design and construction, so we can step in whenever you require our services.
Should you need architects in Poulton, we can help you with architectural drawings, planning your building design to combine visual form with practical function. We can also create computer-generated 3D models of your final design to help you with the next stages of planning.
If your concern regards structural stability, then our structural engineers in Poulton would be happy to assist with the load-bearing elements of your structure. This could involve designing a new structure or altering an existing structure, which both require the input of a structural engineer to ensure that the technical calculations and methods followed are correct.
We can also perform inspections on older structures to assess their safety and recommend repairs if necessary, ensuring that your building meets the relevant regulations for health and safety.
Whichever you need, you can contact us if you're looking for an architect or civil engineer in Poulton, and we'll discuss your project with you to find out how we can help.
For your
FREE

non-obligation discussion with a member of the RD Engineering team please contact us Below:
Enquire Now & Contact The Team
If you are embarking on a domestic or commercial renovation that requires structural engineering or architectural design input, contact the professionals at RD engineering for your free no obligation advice and quote.
Our Latest News
Find out what we have been up to by reading some of our news, blogs and events.
How structural engineers could help your construction project
If you are in the planning stages of a construction project in Manchester, or any of the surrounding areas in the North West, it's likely that you will need the help of professionals, like structural engineers, to design safe, functional, and long-lasting buildings. Structural engineers specialise in designing strong load-bearing structures. They ensure that everything […]
Read More
Our Clients