Creating a new structure involves a lot of different professionals working together – whether the building is commercial or domestic, it can't be done well without input from experts in their fields. When it comes to architectural design and structural safety for your construction project, you'll need structural engineers in Carlisle on your side.
Here at RD Engineering, our highly skilled team has helped countless companies and individuals to successfully complete their structural work. With our head office in Wigan and a branch in Blackpool, we're a short distance away along the M6, allowing us to assist your site with structural engineering in Carlisle.
Civil engineering in Carlisle
Our small but growing team includes multiple civil engineers and technical draftsmen, so when you come to RD Engineering to discuss civil engineering in Carlisle, you can be totally confident in our capabilities. After all, we have more than 25 years of industry experience among us, making our combined knowledge invaluable.
From Brunstock to Blackwell, Little Orton to Linstock, and all surrounding areas, there's no-one better than RD Engineering to call when you need engineers or architects in Carlisle. We're happy to work with clients across Cumbria and the wider North West, so no matter how wide-ranging your project is, we would love to hear from you.
What can our structural engineers in Carlisle do for you?
Bringing RD Engineering on board for any project ensures that you will receive bespoke services tailored to your specific needs for structural engineering in Carlisle. We have a client-focused and detail-oriented way of working that allows us to meet every requirement to the highest standard, often exceeding expectations of quality.
Whether you're searching for civil engineers in Carlisle to calculate structural reports or architects in Carlisle to create drawings and 3D models, we can do it all at RD Engineering. You can contact us for ad-hoc work as and when needed, or consult with us at the earliest stage to work together from the start of your project to the finish line.
Don't hesitate to set up a consultation with us for structural engineering in Carlisle at your convenience, so we can determine how best to assist you.
Contact RD Engineering
Construction or conversion, technical or architectural, we welcome enquiries about all types of structural design in Carlisle when you get in touch with our team.
The hard work we have put in over the years and the outstanding results we deliver have built a reliable reputation for RD Engineering as a company you can always count on. Don't wait to get the ball rolling – contact our structural engineers in Carlisle today.
For a no-obligation discussion about your building project, call our head office on 01257 445 010 or our Blackpool branch on 01253 201 485. A member of our team will be available to take your calls from Monday to Friday, between 8am and 6pm.
We can also take enquiries through the contact form on this page or by email if you would rather write to us at info@rd-engineering.co.uk.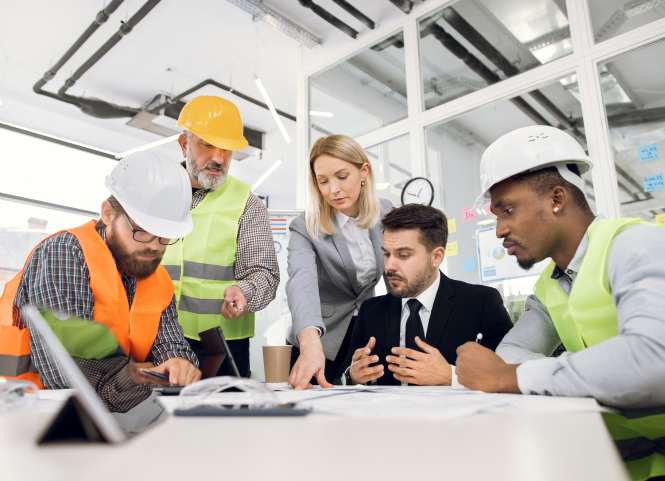 For your
FREE

non-obligation discussion with a member of the RD Engineering team please contact us Below:
Enquire Now & Contact The Team
If you are embarking on a domestic or commercial renovation that requires structural engineering or architectural design input, contact the professionals at RD engineering for your free no obligation advice and quote.
Our Latest News
Find out what we have been up to by reading some of our news, blogs and events.
How structural engineers could help your construction project
If you are in the planning stages of a construction project in Manchester, or any of the surrounding areas in the North West, it's likely that you will need the help of professionals, like structural engineers, to design safe, functional, and long-lasting buildings. Structural engineers specialise in designing strong load-bearing structures. They ensure that everything […]
Read More
Our Clients