Temporary Works Design
While permanent works remain in place for a long time and are used for decades – including buildings, roads, and bridges – they cannot be completed without temporary works. The temporary elements of the construction project are implemented to support the permanent works, then typically removed once the final structure is ready.
Temporary works like scaffolding, shoring, and falsework or formwork are necessary to guide and protect the permanent works throughout the construction process. While they are only in place for a short time, temporary works are no less important – if they aren't designed or assembled properly, this can create risks for workers, civilians, and other structures in the area.
That's why temporary works engineers are necessary team members when designing and constructing temporary works, as permanent works cannot be completed safely without them.
Temporary works design engineer
A structural engineer trained in temporary works design can be invaluable in maintaining the safety of temporary works and the permanent works they're designed for. In many cases, construction projects may require the engineer to take on the role of temporary works coordinator, managing every stage and allocation to keep workers and the public safe.
Our temporary works engineers can take on responsibilities such as preparing and checking technical designs (including risk assessments and calculations), assisting with third party approvals, and ensuring that all specifications comply with health, safety, and environmental regulations.
Proficiency in designing temporary works and experience in supervising site operations enables temporary works engineers to collaborate well with teams of technical staff, managers, contractors, suppliers, and other parties for efficient coordination and minimal disruption.
Wide range of temporary design works
Many different types of works fall under the umbrella of temporary works (TW), with many requiring removal at the end of permanent construction and others being incorporated into the final structure. Common categories include ground works for embedding and retaining structures, and structural support works for framing and propping above-ground structures.
From scaffolding design to assist with construction work to shoring solutions to prevent collapse during alterations or repairs, crane foundations to façade retention, excavations and slope stability to site fencing and hoarding – we can supply a variety of support systems and oversee their use.
You can count on us from the first stages of scheme design to onsite support for the duration of the temporary works. This applies to not only new construction projects, but also the alteration or demolition of existing structures, which also require calculated changes and safe dismantling.
Contact RD Engineering for temp work design
Correctly designed and erected temporary works are key to the success of any permanent works, which is why we strive to deliver only the best temporary design works here at RD Engineering. No matter the size of the project, whether you're a small contractor or a large development team, our contributions can result in the most effective solutions.
We collaborate with clients, contractors, and technical teams to develop temporary works designs that accommodate the unique challenges and specific risks of your particular construction site and project. Our safe and high-quality TW designs can help construction to run smoothly, minimising delays and reducing associated costs.
To keep your permanent works moving forward, contact RD Engineering today to start planning suitable temporary works. Call us on 01257 445 010, click the 'contact' or 'quote' buttons, or submit an enquiry form below to set up a free, no-obligation consultation for temporary design works.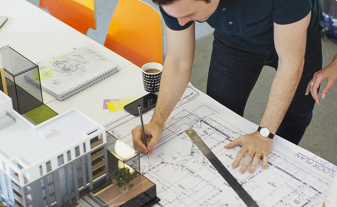 For your
FREE

non-obligation discussion with a member of the RD Engineering team please contact us Below:
Enquire Now & Contact The Team
If you are embarking on a domestic or commercial renovation that requires structural engineering or architectural design input, contact the professionals at RD engineering for your free no obligation advice and quote.
Our Latest News
Find out what we have been up to by reading some of our news, blogs and events.
How structural engineers could help your construction project
If you are in the planning stages of a construction project in Manchester, or any of the surrounding areas in the North West, it's likely that you will need the help of professionals, like structural engineers, to design safe, functional, and long-lasting buildings. Structural engineers specialise in designing strong load-bearing structures. They ensure that everything […]
Read More
Our Clients