Structural Reports
Are you thinking about buying or selling a property? Perhaps you want to renovate or convert an existing structure, but aren't sure what you can do to it safely?
A structural report, sometimes known as a structural survey report, can be essential in providing a detailed assessment of the property's condition – revealing any potential issues with the structure that could affect your plans to buy, sell, or make alterations.
Written reports are provided after conducting structural surveys, which inspect either a specific part of the structure or the structural elements throughout the entire building.
When carried out by experienced and qualified engineers, like the team at RD Engineering, these reports evaluate the safety and stability of the structure and provide insights into any problems that may require remedial action to restore structural integrity.
Why would you need a structural survey report?
A structural engineers' report will present the findings of a thorough structural inspection, identifying risks and making recommendations for maintenance or repair work.
These types of structural assessment are vital when planning to inhabit a building, or to make changes to the structure before inhabiting it. Whether you're a buyer or a seller, you'll want to be confident in the building's longevity and suitability for your purpose.
A structure's ability to withstand various loads and comply with safety laws can also affect the property value and insurance coverage. This is why most mortgage lenders, insurance companies, developers, and prospective buyers or investors will want to see a structural report.
Whether the property is residential or commercial, structural engineering reports can help buyers to make informed decisions before committing to a purchase. They can also guide sellers in completing necessary repairs to avoid legal problems from latent defects down the line.
It's also imperative to conduct a structural survey on any existing building that you want to alter structurally before pursuing renovations, especially if it's a very old building or has a unique layout.
If you don't get a structural engineer report, there is a high risk that underlying structural problems could continue to worsen over time. If left unaddressed, these could result in serious property damage and even structural collapse, potentially causing injury and inevitably reducing its value.
Similarly, if you are living or working in a building that is showing signs of structural damage, such as cracks in the walls, you should arrange a structural inspection as soon as possible to analyse the cause and establish what you should do to rectify the problem.
What does a structural report include?
To receive a detailed structural report, you must first hire a chartered engineer to conduct a structural survey of the building or part of the building that's causing concern.
Experts like RD Engineering have the specialist knowledge and techniques to assess a property's structural integrity and diagnose existing damage or structural defects that pose safety risks.
You may want a general structural inspection of the building as whole, or a specific structural inspection of a load-bearing element, such as a wall, roof, or chimney. In either case, a structural engineering report can spot both internal and external issues.
From damaged brickwork to distorted window or door frames, cracks in ceilings to uneven or bowing floors, drainage problems to damp and mould – a structural survey report can catalogue the extent of the underlying defects, identifying likely causes and what needs to be done to fix them.
In some cases, following a site inspection, a more intrusive investigation may be required to find deeper underlying causes of structural issues – especially if there could be a more severe defect present that is likely to deteriorate further without urgent intervention.
In addition to descriptions of defects found and advice on further inspections or remedial measures, if requested, structural reports may also be able to provide estimated costs for repairs that can help you to plan and budget for them.
As you can imagine, commissioning structural reports and acting on the information they provide can make a massive difference in restoring buildings and maintaining safety and property values.
Choose RD Engineering for structural reports
Should you need a structural engineering report for your property or building project, RD Engineering has a team of experienced structural engineers on hand to help you.
We use standard visual inspections and detailed technical procedures to assess structural integrity, producing a structural engineers' report reviewing our findings as quickly as possible – without compromising on the quality of our work.
We communicate clearly without cluttering our reports with too much jargon, helping you to understand the outcome of our unbiased observations and explaining what you must do to make sure your property complies with building regulations and safety legislation.
Whether you suspect there is structural damage in your property or you want us to inspect a property before you purchase or renovate it, your structural report will be in safe hands when you entrust this process to the RD Engineering team.
To learn more about our structural reports service or to set up a no-obligation consultation, call the RD Engineering office on 01257 445 010.
Alternatively, submit your enquiry and contact details through the form below, and we will be in touch soon to discuss your structural engineering report requirements.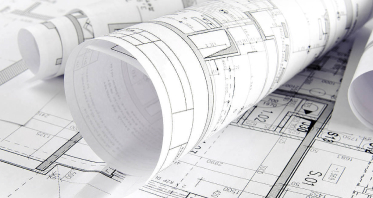 For your
FREE

non-obligation discussion with a member of the RD Engineering team please contact us Below:
Enquire Now & Contact The Team
If you are embarking on a domestic or commercial renovation that requires structural engineering or architectural design input, contact the professionals at RD engineering for your free no obligation advice and quote.
Our Latest News
Find out what we have been up to by reading some of our news, blogs and events.
How structural engineers could help your construction project
If you are in the planning stages of a construction project in Manchester, or any of the surrounding areas in the North West, it's likely that you will need the help of professionals, like structural engineers, to design safe, functional, and long-lasting buildings. Structural engineers specialise in designing strong load-bearing structures. They ensure that everything […]
Read More
Our Clients