Loft Conversions
Looking for a way to create more liveable space in your home without building a big extension? Many families and homeowners turn to loft conversions as a cost-effective method of converting the unused square footage above into a fully functional room.
Even if it requires extending your roof, this is often far less disruptive than extending your house or excavating the foundations for a basement, and nowhere near as costly and expensive as it would be to move to a bigger house. Adding a new living space upstairs typically offers more natural light, better views, and improved insulation, which can also increase the property value.
There are clearly many benefits to converting a loft, but not all loft spaces are suitable for this. You'll need to have your loft assessed by a structural engineer, who can ensure the project is viable and provide designs and calculations for the loft conversion's structural alterations.
Designing a Loft Conversion
There are two main types of loft conversion, which may require differing levels of work. 'Roof window' conversions involve adding windows to the existing roof, while more extensive 'dormer' conversions involve adding a new projecting section to the roof plane.
All loft conversions usually require strengthening the floor and ceiling, and adding stairs for access from the floor below. There's a lot of planning involved in converting lofts, which often depends on the type of property you have and whether the attic footprint and roof height are large enough to create a useable room.
Aside from these, other factors to consider when designing a loft conversion include:
Access – Do you have room for another flight of stairs in the hallway below?
Insulation – Do you need to adjust the weatherproofing and improve the thermal insulation and sound resistance of the attic space?
Heating – Does your central heating system have the capacity for an extension, or will you need an alternative heating system?
Electrics – Can you extend the building's existing circuits, or will you need to install a new electrical system up there?
Lighting – Will you require skylights or dormer windows to add natural daylight? Which style of electrical lighting will be suitable for the space at night?
Plumbing – Do you want to add a sink, a toilet, or a small bathroom suite, which are popular for loft bedrooms or offices?
Ventilation – As heat rises and lofts can become stuffy and hot, will there be suitable ventilation to support air flow? Will you need to fit a fan?
The extent of a loft conversion is normally dependent on how you intend to use the room – for example, as a bedroom, an office, a playroom, a storeroom, etc. The scale of the work affects not only the budget, but also Planning Permission requirements.
Loft Conversion Drawing
Wondering who you should speak to first to plan a loft conversion? To start with, you should consult both an architect and a structural engineer to help with the design – conveniently, you can find both services here at RD Engineering.
Architects and structural engineers can work together to create drawings, blueprints, and computer-generated 3D models of your final design. You'll need loft conversion plan drawings as a guide for the actual construction work, and for submitting to your local authority for approval if the plans are outside of the parameters of a permitted development.
Without loft conversion architectural drawings to support your planned works, you could face Planning Permission rejection from your local authority, penalties for failing to meet building standards, and difficulties with completing the project to the proper standards and desired finish – which could even damage the value of your property.
While they aren't compulsory, you'll find planning and costing the project much easier with loft conversion drawings – it's better to have them from the start than to realise you need them later.
Loft Conversion Structural Engineer
You might think it's not necessary to hire a structural engineer for an attic conversion. However, you'd be putting yourself in danger and your property at risk of structural failure if you attempt to make changes to your roof and attic floor without professional assessments.
Structural engineers can analyse the existing roof structure and make thorough calculations determining the changes that must be made to provide sufficient structural support for your loft conversion plans. We can advise on the best layout for stability and design any new beams required to strengthen the floors, walls, and roof.
We can also assist with the Building Regulations approval process, ensuring that the local Building Control office signs off on your loft conversion as compliant with all relevant safety standards. Your builders will need to follow the advice of a structural engineer when it comes to the materials and methods used in constructing the new loft space.
There's too much at stake with a loft conversion to try it as a DIY job without expert guidance. Essentially, getting advice from a qualified structural engineer for loft conversions from the start is the only way you can be confident in the safety and usability of your finished attic conversion.
Contact RD Engineering for Loft Conversions
At RD Engineering, our highly qualified team has years of experience in carrying out structural assessments and creating reports and architectural designs for a range of applications, including loft conversions. You can count on us to collaborate effectively with you and your local authorities to achieve a safe, stable, and totally liveable loft space that suits your needs.
We always aim to create beautiful, comfortable, and energy-efficient structures that serve their users well for many years to come. We're confident that you'll find working with us a rewarding experience, so why not contact us today to learn more about what we can do?
Scroll down to complete our online enquiry form, email your query directly to us at info@rd-engineering.co.uk, or give our head office a call on 01257 445 010 to speak to our team. We'll gladly arrange a no-obligation consultation at a time that suits you, so we can discuss our loft conversion structural design services further.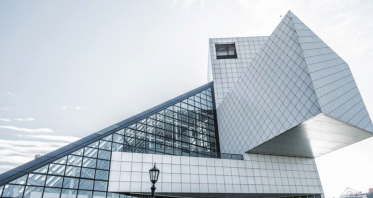 For your
FREE

non-obligation discussion with a member of the RD Engineering team please contact us Below:
Enquire Now & Contact The Team
If you are embarking on a domestic or commercial renovation that requires structural engineering or architectural design input, contact the professionals at RD engineering for your free no obligation advice and quote.
Our Latest News
Find out what we have been up to by reading some of our news, blogs and events.
How structural engineers could help your construction project
If you are in the planning stages of a construction project in Manchester, or any of the surrounding areas in the North West, it's likely that you will need the help of professionals, like structural engineers, to design safe, functional, and long-lasting buildings. Structural engineers specialise in designing strong load-bearing structures. They ensure that everything […]
Read More
Our Clients