Open-plan floor designs are endlessly popular in homes and offices alike. Whether you want to increase living space by joining two rooms or improve the flow of the layout and natural light, the process is likely to involve an internal wall removal.
By removing all or most of a partition wall, you can join spaces such as kitchens and dining rooms, lounges and kitchens, or collaborative work areas in a way that creates more usable space without the greater disruption and cost of building an extension.
However, if it involves removing a load-bearing wall, you'll need to consult a structural engineer to make sure that knocking it down won't bring the rest of the building down, too. Structural engineers like the RD Engineering team use our specialist expertise to calculate the structural support that's needed to keep the building safe without the wall you want to remove.
Knocking Down Internal Walls
Knocking through a wall seems simple enough, but there's a lot to consider before an internal wall can be safely removed. This includes the type of wall, any electrical wiring or plumbing inside the wall that will need rerouting, and any ceiling or floor patching needed to cover the gaps.
A non-load-bearing internal wall may be used simply to separate rooms, so its removal shouldn't risk structural damage. However, a load-bearing internal wall supports the structure above it, and removing it without providing appropriate support can compromise the building's integrity.
This is why knocking down internal walls should never be seen as an easy DIY job – it's essential to consult professionals who can help you to complete the internal wall removal safely. Structural engineers can determine whether a wall is load-bearing or not, and carry out the calculations necessary to design alternative support beams in line with Building Regulations.
Depending on the structure, these reinforcements can involve timber, concrete, or steel beams (known as rolled steel joints or RSJ). We can work out the appropriate material, dimensions, and layout of reinforcement beams to provide the required support for the structure above.
While you generally won't need planning permission to knock down a non-supporting wall, if you want to remove a load-bearing wall, you'll need to present the structural drawings and reports to your local authority for Building Regulations approval. If the work has been completed safely, an inspector will confirm this and issue a certificate, which you'll need if you want to sell the property.
Structural Engineer Cost for Internal Wall Removal
There are a range of costs involved in knocking down internal walls, which depend on a variety of factors. These include the type, location, and thickness of the wall being removed, the size of the opening, and the type, size, and location of the required replacement supports. The larger and more complex the job, the more likely it is to run into several thousand pounds.
The total costs of an internal wall removal project will include contractors or builders to prepare the space, knock down the wall safely, and install new support beams, and may also include cleaning, plastering, and painting after the removal of the debris. You may also need to consider the costs of applying for Building Regulations approval and a completion certificate.
One cost that you definitely can't afford to cut is hiring a structural engineer to assess the removal of a load-bearing wall. Our specialist expertise is invaluable in ensuring your internal wall is safe to remove, and that the structural support is properly maintained to prevent the structure from weakening or even collapsing. This could spare you money, time, and distress in the long-term.
Though the cost of a structural engineer for knocking down internal walls can vary from project to project, it averages several hundred pounds per square metre, and may be higher if additional services are included, such as architectural design or the handling of Building Control approval.
If you try to plan and carry out an internal wall removal as a layperson, your application may be rejected, and your local authority may request changes that cost more time, money, and effort to correct. Similarly, without the approved paperwork, you may find yourself shelling out more for inspections and certificates down the line if you decide to sell the property.
Contact RD Engineering for Internal Wall Removal
The type of internal wall you intend to remove will determine whether or not you require the services of a structural engineer, but it's always best to get advice from a technical expert before undertaking any kind of structural renovations. Being professionally trained and highly experienced in this field, you can trust the team at RD Engineering to deliver high-quality, safe results.
Our structural engineers can guide your internal wall removal by carrying out site surveys and structural assessments, providing thorough calculations and design sketches, and liaising with other parties to ensure the new supports meet the correct specifications for Building Control approval.
At RD Engineering, we have the necessary knowledge and skill sets to determine the best options for internal wall removals, so that the safety of your building is never compromised. To discuss your project or request a quote for our services, please scroll down and complete our enquiry form.
Alternatively, you can reach out to us by phone or email to arrange a no-obligation consultation with our structural engineers at a time that's convenient for you.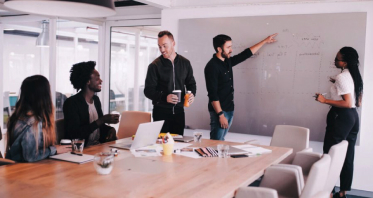 For your
FREE

non-obligation discussion with a member of the RD Engineering team please contact us Below:
Enquire Now & Contact The Team
If you are embarking on a domestic or commercial renovation that requires structural engineering or architectural design input, contact the professionals at RD engineering for your free no obligation advice and quote.
Our Latest News
Find out what we have been up to by reading some of our news, blogs and events.
How structural engineers could help your construction project
If you are in the planning stages of a construction project in Manchester, or any of the surrounding areas in the North West, it's likely that you will need the help of professionals, like structural engineers, to design safe, functional, and long-lasting buildings. Structural engineers specialise in designing strong load-bearing structures. They ensure that everything […]
Read More