A foundation is the structural base that supports the weight of the building that sits on top of it. It's often considered the most crucial part of any structure – if the foundation isn't designed properly to ensure that it's strong enough, then the entire building could collapse.
Foundation design involves extensive investigations of the ground conditions and soil stability before a construction project can start. Confirming that the ground, design, and materials are compatible to support the type of foundation and building requires professional expertise.
This is where structural engineers such as the team at RD Engineering can help. Our knowledge of foundation types and safety requirements means that we can assist with designing a foundation that will support the load of your planned structure without unsafe movement.
Building construction cannot proceed without a structurally sound foundation, but we can ensure that you achieve an appropriate and strong foundation design from the very start.
Building Foundation Design
There is a range of load-bearing foundation designs to choose from, but the most suitable method and materials depend on the unique site conditions and the building plans. Before the building design can be finalised, civil engineers must fully investigate the site. During this process, we gather data and make calculations and assessments based on the following:
Topography – analysing ground slope, soil type, groundwater table, etc.
Local climate – identifying weather conditions such as heat, rainfall, wind, and frost depth.
Site history – examining any previous works, including belowground construction.
Soil bearing capacity – determining the required depth for a stable foundation.
Design loading – considering the necessary weight the foundation must hold.
The soil conditions and the weight of the proposed structure are the most important factors when researching foundation design. After calculating everything from vertical stresses to acceptable settlement levels, structural engineers can conclude which design type and materials would be the best fit, selecting from a variety of foundation designs that include:
Shallow foundations – strip footing, spread/isolated/pad footing, combined footing, strap/cantilever footing, mat/raft foundations.
Deep foundations – hollow basement foundations, concrete-filled drilled shaft (caissons) foundations or driven pile foundations.
There are further options within each category – such as different types of strips, pads, and piles – but foundation engineers will be sure to recommend the type that can offer the most uniform load transfer and guarantee safety and durability, while also being cost-effective.
Cost control is key to any successful construction project, which we understand well at RD Engineering. This is why a structural engineer's trained eye and insight are invaluable when it comes to designing a foundation that meets all safety requirements, but won't take so long or so much money to build that it affects your project schedule and budget.
House Foundation Design
The importance of reliable foundation design doesn't only apply to public, commercial, or industrial buildings. Building Regulations and British/European Safety Standards also apply when it comes to building residences. Even if you're self-building a home, you'll need to consult a qualified foundation design engineer to ensure that your project is viable and safe.
The structural and geotechnical expertise of civil engineers can help to provide a strong and long-lasting foundation for any type of building. Proficient in working closely with a range of clients and local authorities, RD Engineering has the know-how and field experience you need to analyse and design the right foundation for your structure.
If you're searching for innovative foundation design solutions, we're the team for you. From site surveys to concept drawings and 3D computer modelling, RD Engineering uses up-to-date technology, attention to detail, and specialist skills gained through years of hands-on experience to deliver bespoke foundation plans that are both robust and cost-efficient.
We know what it takes to create effective foundation designs and see them through to a completed build, so get in touch with RD Engineering today with your project specifications to find out what we can do for you. Similarly, if you have a concern about existing foundations, you can contact us to discuss issues such as foundation inspections and underpinning.
Click below to send us a message, scroll down to submit an enquiry form, or give our office a call on 01257 445 010 to arrange a free, no-obligation consultation with RD Engineering.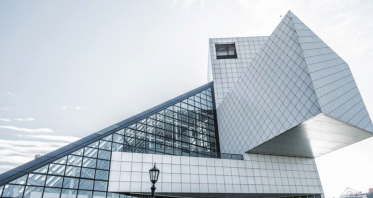 For your
FREE

non-obligation discussion with a member of the RD Engineering team please contact us Below:
Enquire Now & Contact The Team
If you are embarking on a domestic or commercial renovation that requires structural engineering or architectural design input, contact the professionals at RD engineering for your free no obligation advice and quote.
Our Latest News
Find out what we have been up to by reading some of our news, blogs and events.
How structural engineers could help your construction project
If you are in the planning stages of a construction project in Manchester, or any of the surrounding areas in the North West, it's likely that you will need the help of professionals, like structural engineers, to design safe, functional, and long-lasting buildings. Structural engineers specialise in designing strong load-bearing structures. They ensure that everything […]
Read More