Flat Conversions
As the increasing demand for housing in the UK continues to outstrip supply, many landlords, investors, and property owners are choosing to convert their buildings into flats.
Flat conversions are becoming a popular solution – converting a single-use building into multiple residential units helps owners to increase value, while also helping renters or first-time buyers to find new properties that suit their needs.
Though converting a property into apartments can be complex, depending on the building's original use and design, it can be more cost-effective to renovate an existing structure than to demolish it and construct an entirely new building.
Of course, converting flats takes a lot of planning. From transforming the current layout into several functional dwellings to calculating where walls can be added or removed, you'll need architects and structural engineers to advise you – which is where RD Engineering can step in to ensure the successful completion of your flat conversion project.
House to Flat Conversions
Adapting a property to accommodate multiple homes is common in built-up areas like busy towns and cities, where small families, couples, young professionals, and students are all likely to be looking for suitable places to live.
There are many different types of buildings that can be divided into flats, including large detached or semi-detached houses, vacant spaces above shops, or other non-residential spaces that comply with Local Planning Authority policies for flat conversions.
Properties may be partially converted, such as a top floor flat conversion or studio flat conversion, or fully converted to flats for private renting or student accommodation. In some cases, they can also be changed from flats back to single-use in a deconversion.
Whichever route you want to take, it is essential that all potential issues are addressed and the project is carefully planned in advance, so that the job can be completed well.
This includes meeting the minimum square footage required for individual flats, incorporating all necessary amenities such as plumbing, heating, and electricity, and ensuring separate bathrooms, private access, and potentially parking facilities for each flat.
Since the layout is limited by the original building floorplan, there is no standardised design to fall back on. A qualified architect must create a bespoke design in consultation with a trained structural engineer, overseeing the feasibility, proposals, surveys, and trade work standards.
Flat Conversion Design
Most projects that separate larger dwellings into multiple smaller dwellings will require an application for full planning permission from the local authorities. If it's an older listed building, you would also need consent to convert the property into flats or change the number of apartments in the building.
Unlike house to flat conversions, this may not be necessary for converting non-residential properties to flats. Though approval from the local council is still required, commercial to residential conversions can often be carried out under permitted development rights without needing full planning permission.
However, with more safety concerns, many councils are rejecting proposals that do not strictly meet every required policy. Failure to meet these standards from the start could lead to expensive fines, retrospective work, or even requests for demolition.
To gain not just planning permission but also approval from Building Control, you must provide technical drawings and construction information with your application, showing compliance with local planning policies and national building regulations.
To ensure the flats will be fit for purpose and safe for habitation, you must consider everything from structural integrity and insulation to ventilation and fire safety adaptations.
Our architectural planning and structural engineering services at RD Engineering can be invaluable in securing flat conversion planning permission so your project can go ahead smoothly, following detailed instructions for legally compliant construction work.
Contact RD Engineering for Flat Conversions
Our flat conversion architects and flat conversion engineers can assist with any stage of your project, or help to manage every step from start to finish. We tailor our services to the client's needs, no matter the scale, to ensure everything is conceptualised and finished to the highest standards.
Whether it involves initial surveys and structural calculations, detailed architectural designs and application submissions, or local authority liaison and site supervision – let us know what you need from us and the RD Engineering team will work with you to create an appropriate service package.
We are committed to helping our clients create and complete the best flat conversion design, achieving a change of use that works well, increases value, and – most importantly – is fully compliant with every applicable legal requirement.
Whether you already have plans in motion or you want to discuss your options with professionals before you get started, you can contact us to arrange a no-obligation flat conversion consultation to see which of our flat conversion services your project could benefit from.
To get in touch, click the button below or scroll down to submit an enquiry through the online form. You can also email us directly at info@rd-engineering.co.uk or call through to our office on 01257 445 010 to speak to a member of our team about flat conversions.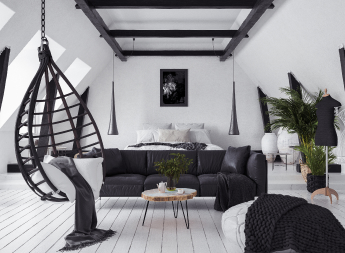 For your
FREE

non-obligation discussion with a member of the RD Engineering team please contact us Below:
Enquire Now & Contact The Team
If you are embarking on a domestic or commercial renovation that requires structural engineering or architectural design input, contact the professionals at RD engineering for your free no obligation advice and quote.
Our Latest News
Find out what we have been up to by reading some of our news, blogs and events.
How structural engineers could help your construction project
If you are in the planning stages of a construction project in Manchester, or any of the surrounding areas in the North West, it's likely that you will need the help of professionals, like structural engineers, to design safe, functional, and long-lasting buildings. Structural engineers specialise in designing strong load-bearing structures. They ensure that everything […]
Read More
Our Clients