Are you thinking about increasing the value of your house to sell it in the future? Maybe you've found your forever home, but now find yourself needing more space as your family grows?
House extensions are one of the best ways to upgrade a property and adapt your home to suit changing needs – but even domestic extensions aren't easy to DIY. You'll need the expertise of trained architects and engineers to ensure everything is designed and constructed correctly.
At RD Engineering, we offer both structural engineering and architectural planning services, so you're in the right place. From design drawings and blueprints to material selections and structural integrity assessments, we can help domestic clients with home extensions of all kinds.
Home Extension Design
When your home starts to feel too small, you have two choices: move to a bigger house, or extend your home to create more room. Single-storey extensions at the rear or side of the house are a popular option, allowing homeowners to benefit from:
Adding a conservatory, orangery, or sunroom
Extending the kitchen and/or dining area
Creating a home office or games room
Adding an extra bedroom and/or bathroom
Renovating an attic with a dormer loft conversion
Of course, multi-storey extensions are also possible, where the building is extended on both lower and upper floors to create multiple extra rooms. A common example of a double-storey extension is building another room on top of an existing garage, converting both into liveable spaces.
Or, rather than extend the building itself, you could choose to construct a separate outbuilding, such as a 'granny annexe' or 'garden house'. You might simply want to add a front porch or a balcony.
Whatever your vision may be for your domestic extension, you'll need structural engineers like ourselves to oversee the project. Most house extensions involve the removal of walls and chimneys, in addition to constructing new stable walls, floors, and roofs – and we can make that happen safely.
Architects for House Extensions
When it comes to building extension design, you'll need an architect to design the space for you. Consulting architects for domestic extensions at the start means you can create a feasible and cost-effective design that suits both the function and aesthetic of the house extension.
Being familiar with architectural planning at RD Engineering, we can advise on the buildability of your home extension and create blueprints and 3D models of your design, ensuring that it complements the existing structure and complies with building regulations.
Architectural designers can help you to truly visualise your home extension, and make adjustments until the design balances well with the rest of the building while meeting your intended living requirements. This includes practical elements like lighting, electrical wiring, and plumbing.
Working closely with you as our client, we can gather all the relevant information for your project and plan everything in detail, so you can make the best decisions for the end product.
While an architect is essential for designing a workable house extension, a structural engineer is also crucial to fulfil the safety obligations of the project, ensuring everything is structurally sound. You must make sure you have an architect and engineer on board who can work together – which is much easier when both services are available in one package, as they are with RD Engineering.
Structural Engineers for Extensions
An architect's home extension design is only as viable as its structural frame, which must be built in a certain way using particular materials, depending on the structure's purpose. To make sure the domestic extension is built to last in line with safety codes, you'll need a structural engineer.
Building extensions usually require altering load-bearing elements like walls and floors, and our structural engineers can assess the site conditions and complete the appropriate technical calculations to determine the type, dimension, and weight of the structural materials you should use, in addition to where and how these elements should be placed and secured.
Along with our architectural drawings, our structural specifications will help your chosen builders to complete the work to the correct standards. You'll also need this information to apply for planning permissions and confirm that your structure complies with Building Control regulations.
From laying foundations and underpinning floors to constructing columns and roof beams, every component of the building's 'skeleton' depends on a structural engineer's assessment for stability. Our advice can also inform fire protection, electric and gas safety, and energy performance choices.
Since building plans can't be completed without the necessary details calculated by a structural engineer, our efforts also help with estimating project costs. This means we can also assist with adjusting plans to keep costs down wherever possible, and our thorough work helps to avoid spiralling costs from unexpected changes or additions down the line.
Contact RD Engineering for Domestic Extensions
Ideally, you should consult both architects and structural engineers at the start of your house extension project – and to make things more efficient, you can find both services in one convenient customisable package right here at RD Engineering.
We can provide site surveys, structural calculations, concept drawings and computer-generated models, and more – including assisting with Building Control applications and on-site construction supervision if required.
Whether your home is a detached, semi-detached, or terraced house, the RD Engineering team can help you to achieve a domestic extension that's as safe as it is stylish. We guarantee value for time and money, collaborating with you every step of the way to ensure you get everything you expect and more from your home extension design.
We offer free, no-obligation consultations which allow you to discuss your requirements with our architects and engineers, so get in touch to find out what we can do for you. Fill out the contact form on this page, or call our head office on 01257 445 010 to speak to us today.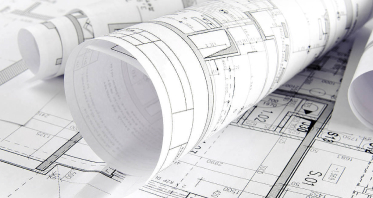 For your
FREE

non-obligation discussion with a member of the RD Engineering team please contact us Below:
Enquire Now & Contact The Team
If you are embarking on a domestic or commercial renovation that requires structural engineering or architectural design input, contact the professionals at RD engineering for your free no obligation advice and quote.
Our Latest News
Find out what we have been up to by reading some of our news, blogs and events.
How structural engineers could help your construction project
If you are in the planning stages of a construction project in Manchester, or any of the surrounding areas in the North West, it's likely that you will need the help of professionals, like structural engineers, to design safe, functional, and long-lasting buildings. Structural engineers specialise in designing strong load-bearing structures. They ensure that everything […]
Read More