Sam Bunning – Technical Draftsman
Sam is a skilled and enthusiastic technical draftsman with 10 years experience in structural consultancies. During the course of his career, Sam has worked on a wide variety of residential, commercial, and industrial projects.
Sam is proficient in structural steel detailing, reinforced concrete detailing, as well as being competent in 3D modelling software such as Revit.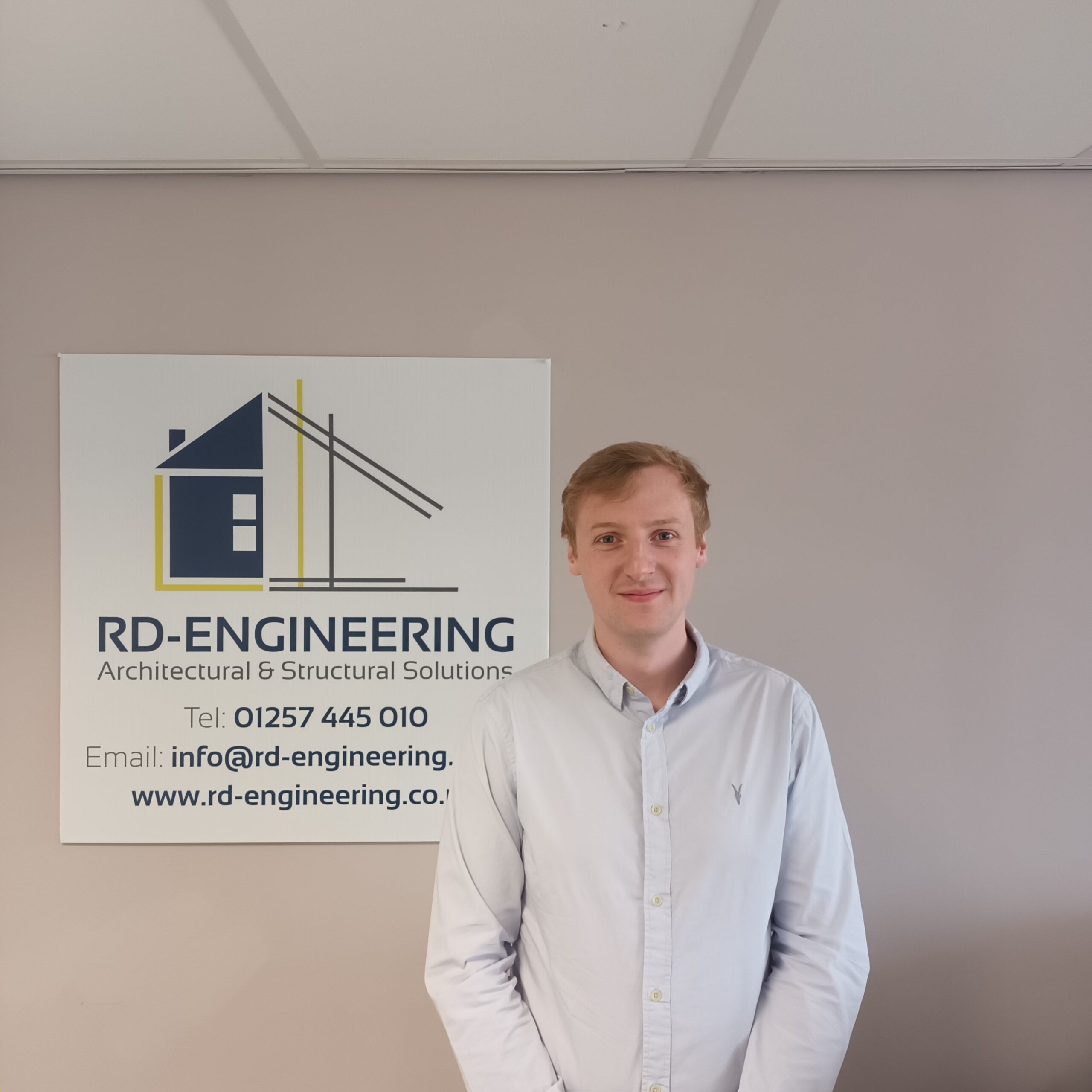 For your
FREE

non-obligation discussion with a member of the RD Engineering team please contact us Below:
Enquire Now & Contact The Team
If you are embarking on a domestic or commercial renovation that requires structural engineering or architectural design input, contact the professionals at RD engineering for your free no obligation advice and quote.
Our Latest News
Find out what we have been up to by reading some of our news, blogs and events.
How structural engineers could help your construction project
If you are in the planning stages of a construction project in Manchester, or any of the surrounding areas in the North West, it's likely that you will need the help of professionals, like structural engineers, to design safe, functional, and long-lasting buildings. Structural engineers specialise in designing strong load-bearing structures. They ensure that everything […]
Read More